Partner desk offers in London
Get down to business immediately with Partner desk hire at a range of London locations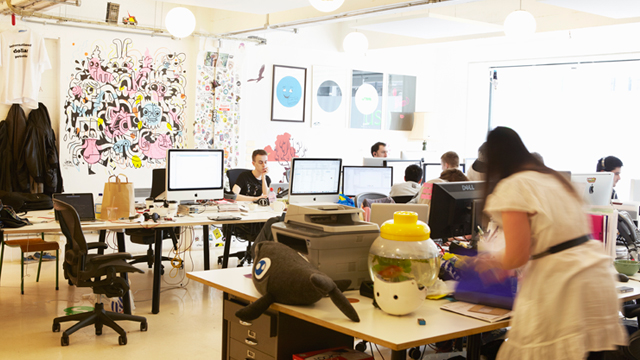 Offered exclusively to clients, our Touchdown London offers allow overseas businesses to set up an office in London quickly and cheaply.
First Office Hub
First Office Hub, have developed a range of Touchdown London programme's for companies entering the London market for the first time, focused on quality and value for money.  They are experienced in working with start-up operations and know how important pricing, location, networking and the building design and or style is.  With that in mind they offer "Professional", "Tech" and "Media" based properties with low cost plans depending on whether you are looking for a hot desk or a dedicated desk in a co-working environment.
Business Lounge, Co-Working and or Private Office Membership Options starting from £89.00 per month plus vat provide the following options and choices:
Access to approximately 100 locations and lounges in London and 3,000 plus Worldwide, from £89.00 plus vat
Co-Working spaces from £109.00 plus vat
Dedicated desk from £245.00 plus vat
Private office membership plan from £449.10 plus vat
Flexible terms from 1 month to 24 months
Upgrade at any time
Free Internet
Registration, mail and phone services available at extra cost
On-line application to search locations, view invoicing, book meeting rooms etc.
Kitchen services
Discount on meeting rooms
Please ask about our special discounted programs at select locations in our 600 strong network.
Hubble
Hubble have created a one-of-a-kind offer for London & Partners clients on a variety of their more than 1,000 offices - perfect for businesses in technology, media and creative industries. These include 1 month's free rent or up to 20% off for 3 months rent on a selection of spaces in different locations across London.
Hubble are able to provide flexible office space solutions for one man freelance shops, to a mid-term flexible solution for a growing startup of 30 employees, all the way to a long lease solution for up to 250 employees. Unlike any other property agency, they offer free consultancy for fast growing businesses who tend to outgrow their offices every few months.
This offer is only available through London & Partners. Speak to your London & Partners contact or get in touch to find out more.