Finding the right London HQ office address
West End and City offices offer all the benefits of a central location, but new arrivals should also consider London's lower-cost emerging quarters says Katie Kopec, Development Consulting Director at JLL.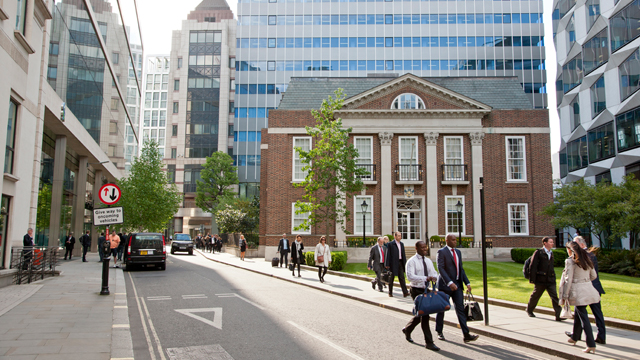 Explore 'new London'
Thanks to huge investment, new entrants can choose from the broadest ever range of business addresses across London.
International HQs have typically been located in the core West End and City markets. However, upgraded transport infrastructure and new business, retail and residential quarters have transformed connectivity and amenities in areas such as Stratford, Greenwich, Whitechapel, Croydon and Vauxhall — where it's possible to find office space at half the rental cost of London's prime business districts.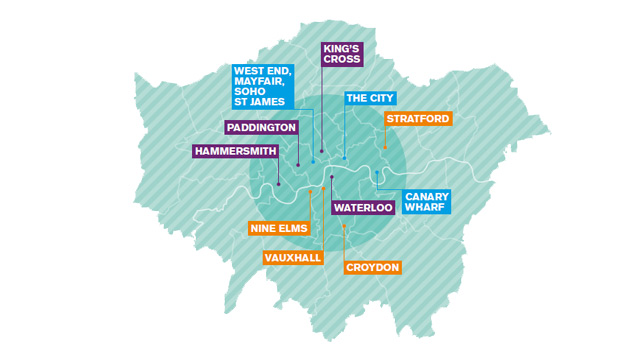 From speaking to occupiers like you we know that the biggest single factor driving demand for office space is access to talent and skilled labour. 
To meet this demand, London's upgraded transport network is radically re-drawing the commercial office map: hundreds of thousands more workers are now connected to business districts across the city.
Secure a London address now and transport, housing and business services will be in place by the time you are ready to launch your HQ.
|   | Pioneer | Mid-market player | Traditionalist |
| --- | --- | --- | --- |
| Character | Emerging districts benefiting from current and future infrastructure investment. | Recently regenerated inner London quarters with most amenities and transport already in place. | Established 'de facto' address for businesses in your sector. |
| Why here? | Lower costs; bigger capacity | A reassuring address with potential for growth. | Your clients are insist you are here. |
| Districts | Vauxhall, Nine Elms, Croydon, Greenwich, Stratford. | Hammersmith, King's Cross, Paddington, Waterloo. | City, Canary Wharf and West End; Mayfair, Soho, St James and around. |
Finding the right business location in London
Move next door to young talent
Recruit world-class graduates by selecting an area close to academic institutions specialising in your field. Imperial College London excels at science and technology, City University is renowned for financial management and law, and some of the world's best creatives graduate from the Royal College of Art.
Explore transport links
Should you be close to Heathrow, one of the world's busiest airports, or is access to other UK cities from mainline train stations such as Paddington, Liverpool Street and Waterloo more important? Locate close to St Pancras International for regular train services to Paris and across mainland Europe.
London's upgraded transport network is radically re-drawing the commercial office map.
Fix your budget
Choosing an area a few stops down the train line from established West End and City locations could halve rental costs. Consider heading east to Stratford and the Royal Docks, south to Vauxhall and Croydon or west towards Hammersmith and Ealing.
Find the right ecosystem
Where are your clients and what kind of support services do you need? Sector-specific clusters are thriving across London including financial services in the City and Canary Wharf, digital in Tech City, life sciences along Euston Road and film production in Soho.
How we can help
Whether it is building the business case for London, finding sector-specific information or making invaluable introductions to the right people, London & Partners can help companies of all sizes.
Startups, fast-growing companies, large multi-nationals: get in touch with the London & Partners team for free and confidential advice.
Read more