Gateway to the world
London brings you closer to new and existing customers across the UK, Europe and the world, explains London & Partners' Director of International Trade and Investment, David Slater.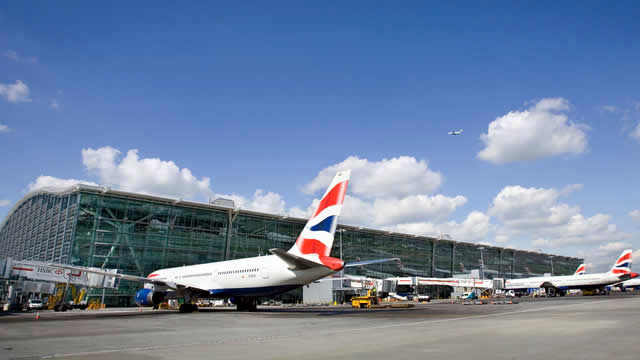 An international trading city
Headquartering in London situates your business alongside established multinational companies, world leading institutions and global brands; forty per cent of the world's top companies with a regional or global HQ in Europe are in London.
As an international trading city with a high concentration of headquarters and corporate functions, all in close proximity, London offers unrivalled access to key decision makers and global businesses.
London office hours overlap with those countries that collectively account for 99% of the world's GDP.
Home to a leading professional and financial services cluster, the sector generates £74 billion to the economy and employs 692,500 people. Adding to its credentials, London was voted the world's most influential city by Forbes, ranked the leading city of opportunity by PwC, and recorded more incoming FDI projects than any other European city in 2014.
Access Europe
A London HQ provides your company with easy access to the markets of the 31 members of the European Economic Area (EEA). The EEA is the world's largest single market worth $18.98 trillion (GDP) and consists of over 500 million consumers.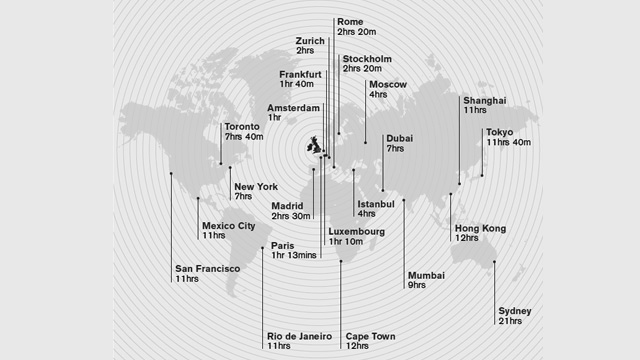 The UK will have a referendum before the end of 2017 to determine whether the UK should remain in the European Union. This forms part of the UK Government's overall policy to achieve reform within the European Union and enhance competitiveness throughout the EEA.
On your front doorstep the UK offers a significant market: in total, 64.5 million people make up the world's fifth largest economy; online spending in the UK reached £104 billion in 2014, making it Europe's largest e-commerce market; London's 8.3 million inhabitants have the highest disposable household income in the UK.
Connectivity and transport
Thanks to six airports and far-reaching high-speed rail links, London is already the leading gateway to Europe. But what sets London apart is its continued investment in faster, more extensive transport networks, enabling international companies to expand and prosper.
Capacity increases each year at London's airports. 211 routes provide direct access to Europe's inhabitants, and puts every principal city within two hours of your London HQ.
London's trains are also pushing further afield. Eurostar operates highspeed services between London, Paris, Brussels and Lille, and links directly into the continent's TGV network. Eurostar's faster e320 trains launch at the end of 2015, and new services to Antwerp, Rotterdam and Amsterdam come on stream in 2016.
How we can help
Whether it is building the business case for London, finding sector-specific information or making invaluable introductions to the right people, London & Partners can help companies of all sizes.
Startups, fast-growing companies, large multi-nationals: get in touch with the London & Partners team for free and confidential advice.
Read more