The financial case for London
In terms of foreign direct investment, London is Europe's leading city says Jennifer Wytcherley, Tax Director at EY.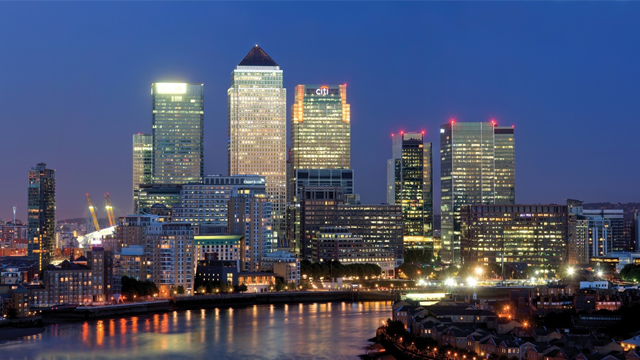 A highly competitive tax system 
Working with businesses around the world, we see first-hand the opportunities that London can offer today's growing organisations. EY's annual UK attractiveness survey confirms this with London securing a 43% share of all projects coming to the UK and remaining the single most important regional location for FDI in the whole of Europe.
For many reasons London is an attractive location for headquarters projects, holding companies and global business hubs. It has a favourable time zone for global business and fast and effective transport links to the rest of the world.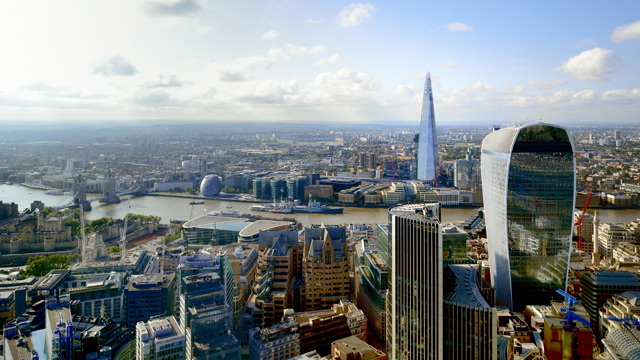 It is considered relatively quick and easy for overseas businesses to register a company in the UK, set up banking facilities and start trading here. As stated in the Government's Guide to UK Taxation, 'the UK is known for its commitment to the modern international principles of fair and open trade, its world-class business infrastructure and certain key tax features which encourage investment from overseas.'
The UK has a highly competitive corporate tax system which serves as an incentive for investment, and helps to position the UK as one of the best places in the world to locate an international business.
According to our research (2015 Budget Survey), two-thirds of respondents indicated that the tax system is more competitive than five years ago. It is perhaps no surprise that the current 20% rate of mainstream corporation tax, currently the lowest in the G7 and joint lowest in G20, is considered to be a significant benefit for the UK.
Tax incentives for headquarters and holding companies
As far as international activities are concerned, the UK has a broadly territorial tax system, which focuses on taxing profits earned in the UK through such features as dividend exemption, elective branch exemption and a reformed Controlled Foreign Company regime.
The level of interest in UK inward investment transactions has led to the creation of a specific team within HMRC dedicated to supporting such transactions. The Inward Investment Support team effectively fulfils the role that the Customer Relationship Manager would play for an established UK business.
The UK has one of the largest networks of double tax treaties in the world, covering over 100 countries.
Many inward investment transactions change the footprint of people, functions and risks across countries within a global group. This means that certainty around transfer pricing treatment is a key part of many transactions. Groups can also proactively engage with HMRC to demonstrate that no notification is required under the new diverted profits tax rules, which are an anti-avoidance measure aimed at contrived arrangements by multinational companies.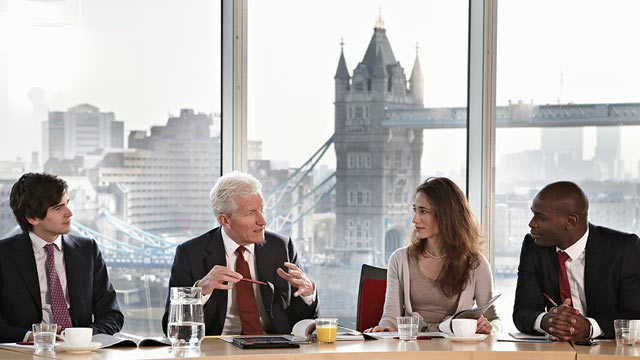 In terms of withholding taxes, there is no withholding tax on dividends paid by UK companies, except for Real Estate Investment Trusts, regardless of the location of the recipient.
The UK has one of the largest networks of double tax treaties in the world, covering over 100 countries, which reduce withholding taxes on interest and royalties, in many cases to zero. In addition, the EU Parent Subsidiary Directive exempts EU source dividends from withholding tax.
To assist with corporate restructuring, the UK has an exemption from tax on those capital gains arising on the disposal of ten per cent or greater shareholding in a trading company, provided that the selling company is a member of the trading group and the shareholding has been held for at least a year.
Finally, the Statutory Residence Test for individuals ensures certainty for those with complex living and working arrangements, and the UK does not have a wealth tax.
Incentives for innovation
London has become one of the destinations of choice for creative and high-tech industries. The Government recognises that investment in research & development (R&D) and innovation will stimulate economic growth, and has therefore introduced significant tax and non-tax incentives to support innovative companies.
Patent Box Regime
The Patent Box provides an additional incentive to develop, commercialise and retain innovative patented technology in the UK; an effective 10% rate of corporation tax on relevant income generated from products incorporating patented features. 
The UK is known for its commitment to the modern international principles of fair and open trade.
R&D tax incentives
For large companies, a taxable credit of 11% is available, and can also lead to a cash repayment in the absence of taxable profits. Expenditure incurred in relation to tangible capital assets, used in the R&D process, can receive a 100% writing down allowance.
Cash grants
There are a number of cash grant schemes available in the UK, including Innovate UK, which commits around £0.5 billion annually through nearly 100 competitions in a wide range of sectors, and Horizon 2020, an EU grant offering around €79 billion in cash grants, as well as other regional grants.
Capital investment
Tax relief is available for expenditure on qualifying capital investment, which can also be more attractive when investing in environmentally sustainable assets, which can further accelerate relief.
How we can help
Whether it is building the business case for London, finding sector-specific information or making invaluable introductions to the right people, London & Partners can help companies of all sizes.
Startups, fast-growing companies, large multi-nationals: get in touch with the London & Partners team for free and confidential advice.
Read more