Imperial College London and ROIS
The Data Science Institute at Imperial College London is working on a set of big data research collaborations with Tokyo's Research Organisation of Information and Systems (ROIS).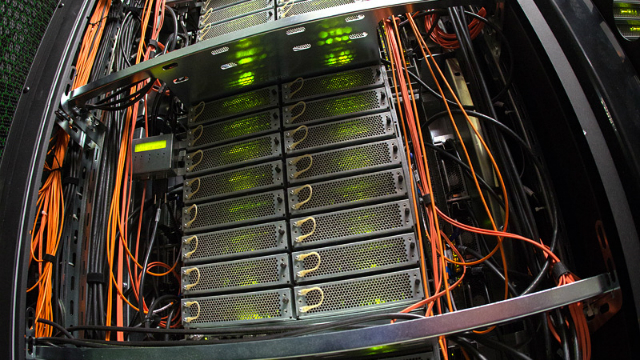 日本語訳は英文の下にあります
It will bring together some of the world's finest data scientists working in London and Japan from a range of academic disciplines – not just big data specialists.
It is anticipated that Imperial College London's world-leading expertise in climate change will complement the work of ROIS in polar research. Imperial's mathematicians, statisticians and computer scientists will also work with their ROIS counterparts to utilise enormous data sets more effectively.
Overview
The two institutions expect to work together in collecting, preparing, managing, analysing, interpreting and visualising large and complex data sets. Their work has potential applications in academic fields such as astrophysics, particle physics, biology, meteorology, medicine, finance, healthcare and social sciences.
The scholars are not only concerned with the tools and methods to obtain, manage and analyse data; they are also working to extract value from data and translate it from asset to product.
A successful partnership
"Data is the lifeblood of the 21st century," says Professor Yike Guo, Director of the Data Science Institute at Imperial College. "Big data offers enormous potential across a wide range of academic disciplines. Medical innovation, disease prevention, climate change research, the analysis of financial markets and consumer behaviour, and the development of cities capable of accommodating population growth, all require us to gain insights from large, complex data sets.
"These bring shared challenges and opportunities to London and Tokyo alike. Imperial and ROIS shall work to harness the data science revolution in these fields and more, helping to solve some of the greatest challenges of our time."
Over the next year, Imperial and ROIS academics will meet in a series of workshops as they work out how best to harness their respective expertise in data science and to ensure the collaboration brings out the best of London and Tokyo.
インペリアル・カレッジ・ロンドンと情報・システム研究機構(ROIS)
インペリアル・カレッジ・ロンドンでのデータ科学研究所は、情報・システム(ROIS)の東京の研究機関との大きなデータの共同研究のセットに取り組んでいます。
 
だけでなく、ビッグデータの専門家 - それは、一緒に学問分野の範囲からロンドンと日本で働く世界有数のデータ科学者のいくつかをもたらすでしょう。
概略
これは、気候変動における帝国の世界をリードする専門技術は、極性研究におけるROIの仕事を補完することが予想されます。インペリアルの数学者、統計学者とコンピュータ科学者はまた、より効果的に膨大なデータセットを利用するために彼らのROISの対応で動作します。
 
両機関は、収集準備、管理、分析、解釈し、大規模で複雑なデータセットを可視化することで一緒に働くことを期待しています。彼らの作品は、天体物理学、素粒子物理学、生物学、気象学、医学、金融、医療、社会科学などの学問分野における潜在的な用途を有します。
学者だけでなく、データを取得、管理、分析するためのツールと​​方法に関するものです。彼らはまた、データから値を抽出し、製品への資産から、それを変換するために取り組んでいます。
成功を収めているコラボレーション
「データは、21世紀の生命線である、「教授口げんか郭、インペリアル・カレッジのデータ科学研究所のディレクターは述べています。 「ビッグデータは、学問分野の広い範囲で大きな可能性を秘めています。医療技術革新、病気の予防、気候変動研究、金融市場や消費者行動の分析、および人口増加を収容可能な都市の発展は、すべてのは、大規模、複雑なデータセットからの洞察を得ることを求めています。
「これらは、同様に、ロンドンと東京への共有の課題と機会をもたらします。インペリアルROISは、私たちの時間の最大の課題のいくつかを解決するために支援し、これらのフィールドとより多くのデータ科学革命を活用する仕事しなければなりません。」
 
彼らはデータ科学のそれぞれの専門知識を活用するとのコラボレーションは、ロンドンと東京のベストを引き出す確保するために最善の方法を考え出すように、次の年にわたり、帝国とROIS学者は、一連のワークショップに会う予定です。
>Back to 'London and Japan: The Power of Partnership'. ロンドンと日本:パートナーシップのパワー
How we can help
London & Partners offers free advice to potential and existing overseas investors, from start-ups to established companies.