Keechdesign working with Seiko Epson, Yamaha and Aoki
Discover how a small London design firm is successfully collaborating with large Japanese corporations.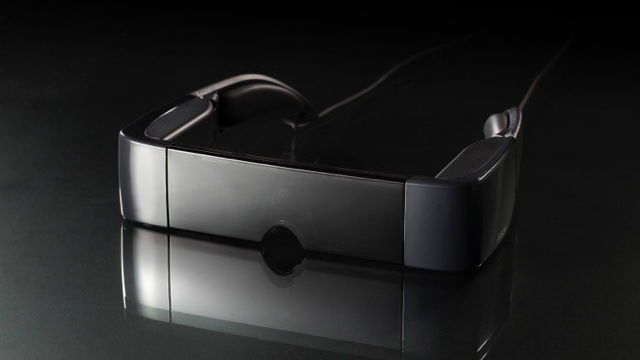 日本語訳は英文の下にあります
Few British business owners have acquired such a knowledge of Japanese design and business culture as David Keech.
The result of his firm's collaborations with several of Japan's best-known companies can be found in homes and offices spanning Tokyo to London: from printers to shirts, from pianos to wearable technologies.
Overview
Keech spent time in Japan working – as the first non-Japanese designer – for Yamaha's musical instrument division. When he returned to London, he started his own design business: Keechdesign. There was no question about one particular market in which the firm would operate.
"Supplying British design to Japanese companies would be the unique strength of the business," says Keech. Over the past ten years, that has proved to be the case.
The role of today's design consultancy is highly multi-disciplinary; the core team at Keechdesign is constantly orchestrating teams from a broad platform of disciplines to tackle individual projects. Due to the high level of trust that it has built up over the years, Keechdesign effectively acts as a portal for its Japanese customers to access the skills of many other British specialist companies, from market researchers to architects and engineers.
Today, Keechdesign is actively working with several Japanese companies on projects that vary from large industrial products to cutting-edge consumer technologies.
A successful collaboration
A good recent example is the Epson Moverio BT-100, the company's first see-through mobile viewer, developed as a result of close collaboration in London.
"Keechdesign has supported Epson's design activities in London since 2009, and is the primary consultancy for Epson's European design operation," says Hiroaki Sakai - General Manager, Imaging Products Design Department Epson, Japan. "We collaborate on many different projects on a variety of levels and consider Keechdesign to be one of the most successful design partnerships for Epson's London Design Office, and for Epson as a whole."
For the past six years, Keech Design and Yamaha's London-based design team have shared a studio space in central London. It is a striking and unusual example of co-habitation – between a small British firm and a large Japanese corporation. "This only works because of the solid relationship that we have built up together,"says Keech, "and once it works, it is very fruitful."
キーチデザイン、セイコーエプソン、ヤマハ、AOKIと提携
英国で、デイビッド・キーチほど日本のデザインとビジネス文化に造詣が深いビジネス経営者は数少ないでしょう。
キーチ氏の会社が日本の有名ブランドとのコラボレーションで生み出したデザインは、プリンターからシャツ、ピアノからウェアラブルデバイスまで、東京からロンドンまで世界中の家庭やオフィスで見られます。
概略
キーチ氏は日本で、ヤマハ楽器部門初の外国人デザイナーとして働きました。そしてロンドンに戻った後、独立してキーチデザイン(Keechdesign)を立ち上げたのです。どの市場をターゲットにするか、悩むまでもありませんでした。
「英国デザインを日本企業に提供することが、当社のユニークな強みです」とキーチ氏は言います。過去10年間の実績もそれを裏付けています。
今日のデザインコンサルタント会社の役割は、他分野にわたります。キーチデザインの中核チームは、ひとつのプロジェクトに取り組む際も、幅広い分野から集めた複数チームの作業をコーディネートする役目を常に担っています。こうしてこれまで厚い信頼を培ってきた結果、今やキーチデザインは日本のクライアントにとって、市場リサーチから建築事務所やエンジニアリング会社まで、様々な英国スペシャリスト企業のスキルにアクセスするためのポータル的な存在になっています。
今日キーチデザインは、複数の日本企業と大型工業製品から最先端コンシューマーテクノロジーまで、多様なプロジェクトで提携しています。
成功を収めているパートナーシップ
最近の好例として、ロンドンを舞台にした密接な提携による開発で誕生したエプソンのMoverio(モベリオ)BT-100があります。
「キーチデザインは、2009年以来エプソンのデザイン業務を支えており、エプソン欧州デザイン事業におけるメインコンサルタント会社です」と、セイコーエプソン株式会社機器デザインセンターの酒井宏明部長は言います。「キーチデザインとは、数々の多彩なプロジェクトにおいて多様なレベルで提携しており、エプソンのロンドンデザインオフィス、そしてエプソン全社にとって、最も成功したデザインパートナーシップのひとつと言えます。」
過去6年間にわたり、キーチデザインとヤマハがロンドンに置くデザインチームは、ロンドン中心部のスタジオを共用してきました。英国の小さな会社と日本の大企業が同居するという非常に変わった例ですが、キーチは「これまで共に培ってきた強固な協力関係があるからこそできることです。それがうまく機能するようになると、すばらしい成果が上がります。」
>Back to 'London and Japan: The Power of Parntership'. ロンドンと日本:パートナーシップのパワー
How we can help
London & Partners offers free advice to potential and existing overseas investors, from start-ups to established companies.