As London's international trade, investment and promotion agency, it's our job to attract international businesses to London and to help London businesses grow across the city and internationally.
Part of that job includes sharing relevant industry information, and below you'll find useful resources to help make sure your business is prepared as the end of the transition period approaches.
Key resources
gov.uk/transition
Check the new rules from January 2021 and complete the checklist to receive a personalised list of actions for you and your business.
Quick links: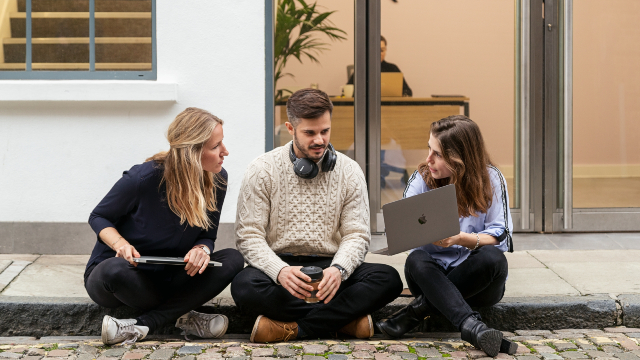 Business Resilience Webinar Series
Sign up for our free virtual roundtables and strengthen your business planning.
More useful resources
Transition Period Webinars for UK businesses
The Department for International Trade has organised a series of webinars to help UK businesses understand the new trading rules.
Brexit: Readiness guide for businesses
This EY guide lists the actions to take before the end of the transition period.
British Chambers of Commerce: Brexit Hub
Use the Post-Transition Business Checklist to identify the steps to take at a board and operational level. Certificates of Origin documentation is also available via the London Chamber of Commerce and Industry. Contact the team if you have any questions.

Financial Conduct Authority (FCA)
If you operate in a regulated industry, you may find the FCAs Brexit resources useful. Find technical advice to prepare your business for Brexit, information for consumers and a helpline for further support.

London Business Hub
Chaired by the Mayor of London, this useful resource helps London's businesses to start and grow. Businesses that meet EDRF criteria can access 12 hours of tailored support.

Jobs and Talent Toolkit
Find London's world-class talent in unexpected places, keep your best people and get guidance on employing people from abroad. Our Jobs and Talent Toolkit will help you hire, recruit and retain your workforce.

Our inward investment partners
Our commercial partners include specialists in a range of areas, including accounting, human resources, immigration, public relations and legal services. See who they are and contact us for a referral.

Smith Stone Walters: EU Settlement Scheme guidance [PDF 1.65 MB]
Download this guide for information on how to support your EU employees through the process.
Last updated: 12 November 2020