Tones Coffee Shop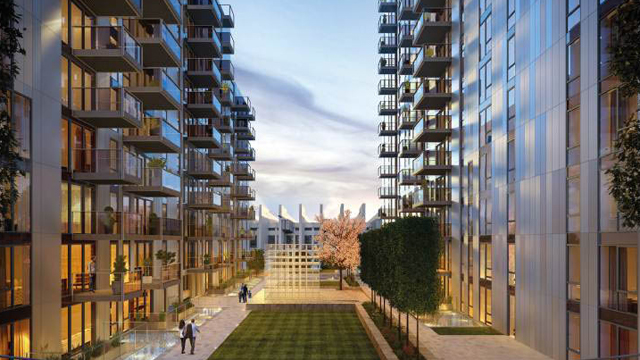 Hip-hop loving sports coach Tony Thompson just couldn't find a coffee shop that filled him with enthusiasm. When he visited New York and couldn't find one there either, he decided to open one himself.
In early 2016, he did his research and training; he went on the Virgin Startup programme which he says was "very helpful" although he did not take out a loan he did however complete a barista course.
In the summer, he was ready with his first pop-up in Old Street tube station, which was followed by a pop-up in Highbury. By December 2016, he had found and secured his first property not far from Willesden Green tube station.
During the day, it's a space to relax. There are piles of books and board games. Art by local artists for sale (it's free for the artists to hang their work, with the coffee shop taking a commission on any works sold). Regular customers enjoy home-baked cakes and Thompson's spicy jerk chicken. "I am not someone who hides behind the coffee machine," he says. And he encourages conversation: "this is a place where creative discussions can happen, where different members of the community can connect."
In the evenings, many different crowds arrive. Because the thing that makes Tones stand out from your average coffee shop is its packed events programme - up to 50 people will pack into its modest space for evenings that range from stand-up comedy and creative writing clubs, to hip hop workshops for children (teaching them how to deejay with vinyl records) and Grime nights. "My vision is for this to be a creative hub," he says, "where all sorts of people can use this space to put on their stuff."
And it's not just art, but politics. Within months of opening, Tones was the scene of a hustings in the General Election campaign. Brent council members have visited to see for themselves this new and energetic addition to the high street.
Tones is still in its early phase. Thompson is putting in enormously long hours (he commutes from Slough, where he continues to carry on with his sports coaching one day each week) but he is clear about the growth strategy. "This is much more than a coffee shop. The first step is to make this a place of employment, so I can take on an apprentice. Then we'll find a bigger location, as there is so much scope for building up the music and retail side of the business. We can then also grow the size of our successful events."