Synergy Vision
Medical communications agency Synergy Vision was founded by Ffyona Dawber ten years ago. Today the company has more than 30 full-time staff and a slew of the world's leading pharmaceutical companies such as Bayer, AstraZeneca and Boehringer Ingleheim on its client list. The company also has offices in Dublin and Sydney.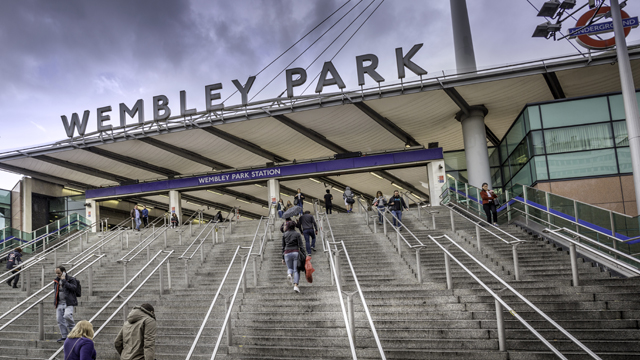 Synergy Vision works primarily with the European teams of global pharmaceutical corporations, providing strategic education, publishing, advocacy development and event management services. This can range from internal training programmes to working with authors on articles for medical journals to full logistical back-up at medical congresses. "Our work is all about delivering crystal clear communications, based on scientific data," says executive director Eileen Gallagher, who was the first person to join Ffyona Dawber in the company.
It has always been a Brent-based business, starting from its earliest days in a spare room in Dawber's home. Today's headquarters, strikingly furnished with many bright green accents, was once part of the factory of Hooper Coachworks, a venerable and illustrious coachmaker for Rolls-Royce cars. Synergy Vision were able to develop the site from scratch. "We have room to grow here," says Gallagher.
All of the clients that are looked after from their London office are based in other European countries, so the location works well for travelling to and from Heathrow.
Just as importantly, it works for the Synergy Vision staff. From the start, Dawber and Gallagher have been determined to walk the talk as an employer which is committed to the retention and development of its people. "This field of communications demands specialism," she explains. "You have to communicate scientific data clearly, while understanding all the regulatory and compliance issues. It's not easy winning new business in this industry. You win it by word of mouth and by consistently delivering high-quality work. So retaining quality staff is absolutely key."
"We have great people here and in order to get the best out of them, we must give them the opportunity to develop," she explains. So the company has run a graduate programme for the past three years. It was one of the first employers in Brent to sign up to the London Living Wage, which it pays to its regular flow of interns. It has a Gold accreditation from Investors in People.
Synergy Vision will continue to grow, she says, "but we must never lose sight of what we have built. We have very strong values, based on the principles of being open, real, smart and fresh. We work towards these values in our growth plan."