Talent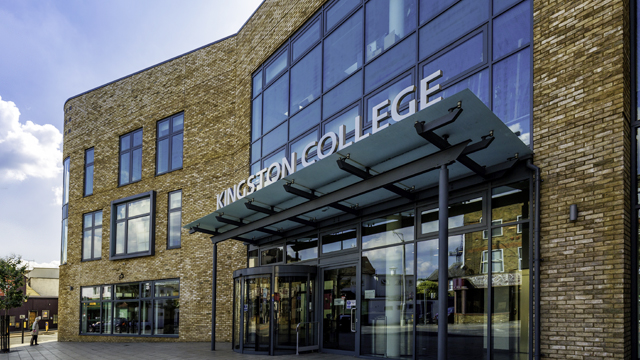 Not only has the employee base in the borough grown over the past few years, Kingston's workforce is one of the capital's most skilled. In 2015, 53.6% of working age residents in Kingston were qualified to NVQ Level 4+ (degree and higher) - considerably ahead of the national average of 36.8%. The council is developing a skills strategy in partnership with businesses in order to devise relevant skills programmes across the borough.
The presence of Kingston University is a powerful magnet and catalyst for talent.
The University currently caters for more than 18,500 students. Its cosmopolitan intake comes from more than 145 countries, with the majority from China, Norway, the USA, India and Italy.
The majority of students are in the fields of business, engineering and nursing. The university has some notable strengths: the fashion degree from the university's School of Art is ranked number two in the world by the Business of Fashion's Global Fashion School Ranking. In other areas including art design, sport science and nursing, Kingston features prominently in national rankings. It's also strong in engineering and aerospace, especially the emerging area of drone technology.
It is also highly entrepreneurial. Kingston University regularly tops the national tables for producing the most graduate start-up companies of any higher education institution in the UK. The latest figures released by the Higher Education Statistics Agency show that Kingston helped 289 of its entrepreneurial graduates get their companies off the ground last year. This means that Kingston University students set up almost one in ten of all graduate start-up businesses launched in England last year.
The approximate combined turnover of all the University's business start-ups currently stands at just under £30m – accounting for 4.6 per cent of the total turnover generated by all active graduate start-ups across the country.
An active Knowledge Transfer Programme (KTP) means that companies can access the University's pipeline. KTP is a three-way partnership between a business, academic/research institution and a recently qualified graduate. The graduate is recruited to work on a specific strategic project within the organisation for up to three years. The associate is supported by an expert Kingston University academic and a manager based within the organisation. Projects are required to demonstrate the potential for a high level of innovation and economic impact.