Masters of Character-led regeneration
Lewisham has found a magic formula for urban regeneration: transport, housing and design that builds communities, jobs and businesses.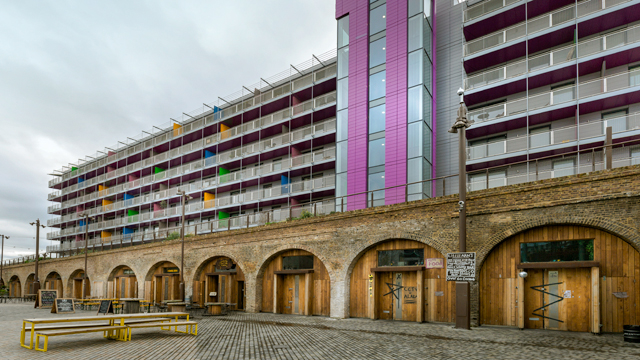 Lewisham is a blend of neighbourhoods, united above all by offering a welcoming, community spirit. Its cultural, artistic and heritage assets (it boasts 28 conservation areas and 15 of its green spaces have been recognized by the Green Flag Award Scheme) attract a diverse and aspirational population. The borough itself recognises this, and is committed to "sustainable, character-led development" – supporting commerce and community in equal measure.
But whilst optimism certainly helps, it takes more than that to seed great businesses. Lewisham has therefore amassed some of the best infrastructure in London. Its enviable transport links include the extension to the Docklands Light Railway and the east London Overground Line, on top of rich existing National Rail links.
With 7 rail stations including Lewisham itself and Brockley in Zone 2, getting in and out of the city is a breeze: Canary Wharf is only 22 minutes from the town centre by DLR and London Bridge is less than 10 minutes from Catford. Yet Lewisham offers some of the most affordable housing and commercial workspaces in London. The Mayor of London and TfL are also committed to the Bakerloo line Phase 1 Extension into the borough in the coming years via the Old Kent Road and New Cross; and Lewisham has received £50,000 from Network Rail and Transport for London for an urban design study into how transport interchanges can work most effectively. Further afield, both Gatwick and London City airports are less than an hour away.
The big plans continue…
A wholesale transformation of Lewisham town centre is planned with redevelopment of the Shopping Centre at the heart of town to include 900 new homes, new retail, restaurant and commercial spaces, and improved bus, taxi and cycling facilities. But that's just the start. Committed to maintaining affordability and social capital by generating local growth, Lewisham is a leader in council-led mixed-use regeneration schemes. It has met or exceeded its housing targets for the last 15 years by delivering housing and commercial spaces in mixed developments to make the borough an ideal place to live and work.
Great infrastructure and a talented workforce (four in ten adult residents are educated to degree level) has attracted creative and light industrial businesses, again with help from the borough. There's free support for business startups too, thanks to £1m in EU funding, with 'Dek' workspaces at Catford and its offshoot in Ladywell which includes 30 workstations, hot-desks and a whole floor for creative studios.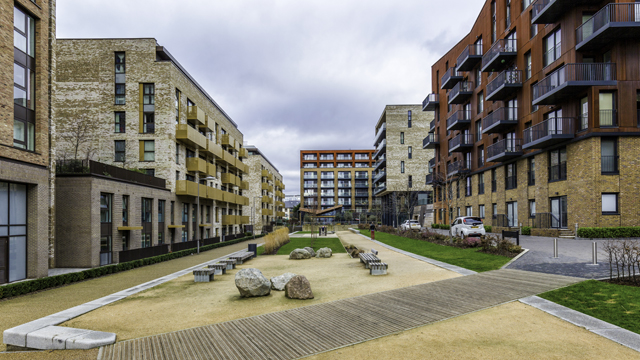 Grand Designs
Some of the borough's most exciting plans are in Deptford and New Cross, where Lewisham has learned from the South Bank and is designing modern new public areas sympathetic to the areas' heritage to build communities as well as investment.
With a little help from designation as one of the Mayor of London's official 'Opportunity Areas' (Lewisham hosts two), "The Deptford Project" is already in progress, and provides a mix of retail units, with restaurants and 14 studios and start-ups housed in Deptford Market Yard; former workshops in the railway arches beside Deptford station. A pedestrianised open space beside the station will host a street market, keeping the area's cosmopolitan roots.
Just north is Kent Wharf, a new development of three blocks of apartments, many with views over the water, and a range of commercial spaces. In keeping with the borough's vision of a future as a creative and digital hub, priority for the 15,637sq.ft of commercial space will go to studios and galleries, education and training related to the creative sector, as well as dance, music and the creative arts.
It's a continuation of Lewisham's successful formula: sowing seeds that bring jobs and opportunity to all of the borough's communities.