Studio Lovelock: Award-winning design in Brockley
Lewisham is an emerging growth borough for creative and digital industries: 21% of all businesses here are in the sector. Key to its plans are forward-looking micro-businesses like design house, Studio Lovelock.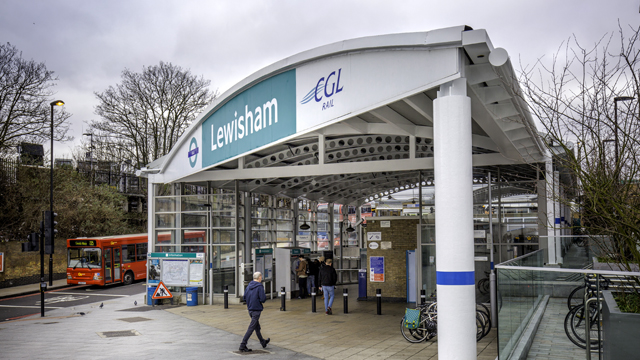 Studio Lovelock is based in a mixed commercial/residential cul-de-sac beside Brockley station, on the East London Overground line and comfortably within Zone 2. That means getting to Canada Water for Docklands in just eight minutes, and direct connections to London Bridge and Brighton.
Like many pockets of southeast London, helped enormously by these superb rail links and a generous stock of Victorian housing, the area has seen a growth in the diversity of residents relocating there in recent years.
It's a residential neighbourhood, with a sprinkling of shops around the station; and Dragonfly Place is a newly developed winding no-through street of tall, stylish steel-clad townhouses.
Founder Joe Lovelock, 36, says "I started Studio Lovelock about five years ago. We are first and foremost a design studio, and our background and focus is branding. That said, we are developing a reputation for our website capabilities, which is another, and welcome, string to our bow."
Joe explains that, as happens so often in business, this second strand came about almost by chance: "We were asked to do a website for a client we knew, so we did, and we did a pretty good job, if I say so myself."
"That led to other commissions, and we have been lucky enough to be featured on Awwwards.com [a site dedicated to "awards for design, creativity and innovation on the internet"], so we must be doing something right," he says.
Clients have included high-profile brands like the Odeon cinema network, the radio station, Magic FM and the BBC.
Studio Lovelock has nurtured another niche in animation, producing a set of stop-frame animations for a social media campaign that reached more than 1.5 million viewers. And for the BBC's children's channel CBeebies, the company is the talent behind a friendly, hand-drawn character that supports parents through the labyrinth of challenges associated with bringing up youngsters.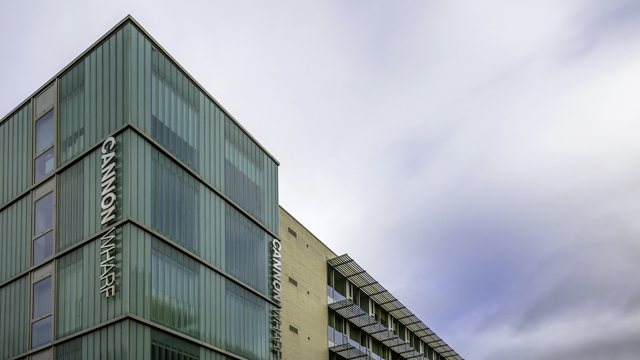 An affordable home for creatives
Studio Lovelock's arrival in Brockley is – like many – a tale of South London's increased affordability. "We had been renting two desks in a space in Shoreditch", says Joe. "About three years ago, we had the opportunity to buy this ground-floor unit and could afford it – just about – so we went for it. And now, with some fancy footwork, we pay about the same for this space as we did just for those two desks, so it's worked out well for us."
Joe explains that part of the appeal is that the studio, which he designed and kitted out himself, using local builders, has space where he can now rent out desk space to freelances in the area.
"That helps the bottom line," he says, "but it brings other benefits. As well as adding to the buzz and vibrancy of the studio, there have been one or two projects where they have had input and worked with us, so it's really giving us benefit."
Joe explains that the ground-floor units on this small and convenient estate are for commercial use — from a yoga centre to artists' studios; meaning this little pocket of southeast London is fast becoming a creative micro-hub.
Says Joe: "In the summer, we all get together on the communal lawn and have barbecues. It's a good opportunity to mingle both with the other businesses but also the residents who live above, so we feel part of a community."
Connected to creative East London
For Joe, as well as the opportunity to own his own studio, the lure is connectivity.
"I live in Penge, which is about a 30-minute cycle when I am feeling healthy, and I reckon anywhere in London that is just a 30-minute commute is pretty good going."
It means a good work-life balance – Joe and wife Rosie, who is the studio manager ("she does the tax and all the paperwork that I am rubbish at," says Joe) have two kids aged five and two, so quality of life matters to them both
"We can shoot into town to meet clients really easily from here," Joe points out. "Docklands, London Bridge and the West End are easily reachable, plus we can take a train straight to Shoreditch: our old home and a creative hotspot. It's also easy for clients to come here, and see the studio".
The studio looks great, with bench-desks, state-of-the-art Macs and high stools for designers, and a separate "office" partitioned from the main area by trendy columns made of rough-hewn rope. There's a kitchen and seating area for clients – and even a dartboard. Studio Lovelock is bringing the creative buzz pioneered in Shoreditch to burgeoning Brockley.