Temporary Contemporary
As a growth borough for creative and digital industries, Lewisham is rightly proud of its rich cultural and artistic heritage. A prized asset is Goldsmiths College, which draws art students from around the UK and, indeed, across the world.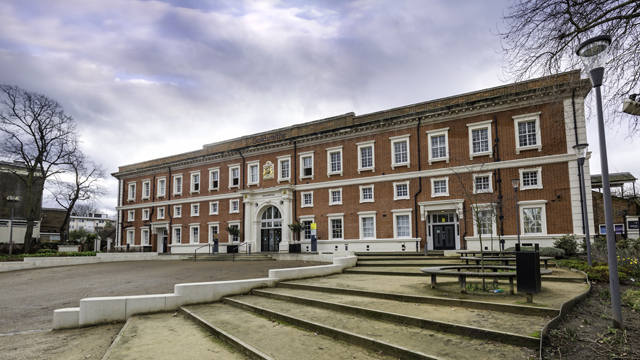 The college acts as a feeder for the borough's vibrant arts sector, since many talented students stay on locally after their studies, laying down the roots of new creative businesses.
Anthony Gross grew up in Brussels, but came to London to study for an MA in Fine Art at Goldsmiths, where he met fellow student, New Yorker Jen Wu. After graduating in 2001, they were inspired to stay in Lewisham – and Temporary Contemporary is the result. Explains Anthony: "There weren't really any artists' spaces or studios, but there were lots of empty warehouses; so it felt like a good time to do something."
The pair started off with a warehouse in what was then the Old Seager Distillery in Deptford. "We divided the warehouse up into studios and a gallery. The basic economics was to derive an income from sub-letting spaces cheaply to artists, and to run things like pop-up bars and events, whereby money raised would allow us to pay the artists involved. We didn't have funding from any sources like the Arts Council, so it was quite entrepreneurial". Today, shared spaces and pop-ups are commonplace, but back in the early 2000s, it was revolutionary: an opportunity for creatives to establish both a place to work and a chance to commercialise their skills.
From small beginnings, Temporary Contemporary grew to become a significant player in the world of emerging London artists, with a reputation for showcasing creativity. In 2009, Anthony leased The Old Police Station. "A private landlord had bought it from the police at auction", says Andrew. "He was looking for planning permission to develop it, so in the interim he agreed to lease it to us at what was a fair but still commercial rental." The property still had all the old police rooms - an evidence room, locker room and shower block and even a prisoner holding cell; so to maximise the commercial impact, they have not only been let to artists as studios, but are also used by TV and film producers including the BBC, who often rent space there as a shooting location.
That same year, the business brought its innovative collective format to the Royal Academy. Andrew says, "We would build temporary structures in which we would hang works showcasing emerging artists from the London scene - the one we did for the Royal Academy was a casino bar."
The shows came to the attention of the office of Boris Johnson, then Mayor of London, who invited the company to present a show in Beijing as part of London's 2012 Olympics  showcase.
Today, The Old Police Station is a thriving beacon venue for art shows, galleries, musical performances, and classes and workshops.  Anthony says, "Our role in the community was, and still is, to find affordable spaces for self-funded artists to work and show their work in spaces that they wouldn't otherwise be able to afford."
It's a formula that is helping fledgling arts businesses to get off the ground, and represents a key component of a creative ecosystem. A vibrant local culture and excellent creative education gives Lewisham its raw materials, but creative businesses can need support to blossom into profitable, long-term ventures. The Temporary Contemporary model clearly works and can be replicated, and therefore continues to grow: "The council was instrumental in helping us secure ten spaces by the railway arches at Resolution Way, next to Deptford station, a space we call Enclave (www.enclaveprojects.com)", says Anthony. It's another ten opportunities for creatives to develop in Lewisham.