Indycube: Co-working for the price of a cuppa
Indycube has an innovative business model that supports independent businesses while making use of commercial property stock. Founded in Wales, the company's chosen Walthamstow as its first London home.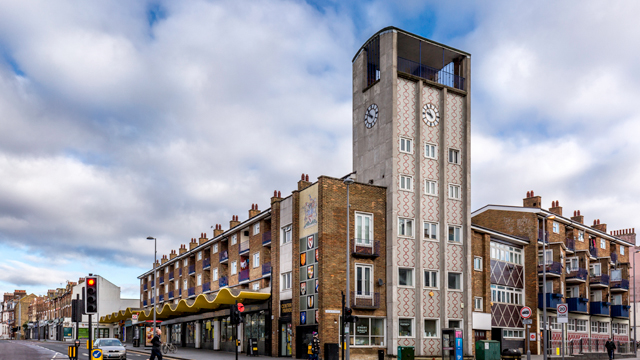 Indycube is a provider of co-working spaces based in Wales, with a network of creative hubs that provide communal working spaces for creative freelances and start-ups. When the company looked to set up its first London site, Walthamstow was not initially on the radar. That all changed with a chance meeting that brought "the home of people who make and create" to his attention.
Indycube founder Mark Hooper explains that the business, which turned eight on March 1 2018 – appropriately enough, given its roots, St David's Day – had started as a community project. It offered co-working space initially in South Wales, then growing across the whole of Wales.
He says it was a really simple idea, "to get people out of their back bedroom and get them together", creating a community vibe for freelancers, the self-employed and start-ups that meant they'd be working together rather than working apart.
The company started out at the old ITV studios in Cardiff (though that is now a development of family homes). Mark says, "We went to the landlord and asked if we could have the space. We pointed out that it had been empty for four years, and eventually we came to a profit-sharing arrangement: we'll take on the space and, as people come in, we'll share the revenues."
It's a model that has been rolled out across most of their sites. "We have nearly all of them on a profit-share with the freeholder. When landlords have empty properties, it costs them in rates and charges, so to have money coming in for them is a bonus", he says.
But while the formula works well in Wales where the supply of commercial spaces outstrips demand, Mark didn't expect it to work in London. On talking to potential partners and local authorities, he began to see that it could. Whilst London's commercial property market is vibrant, it didn't mean that landlords were any happier to stomach empty, loss-making venues.
So why Walthamstow? "Walthamstow chose us", says Hooper. "Local MP, Stella Creasy organised an event for self-employed people and we spoke at it. We were in talks at the time with other local authorities and venues about taking on the Indycube concept there, but Stella Creasy really fought our corner. She even found the site for us - the old Co-Op bank on Hoe Street - , and opened the conversations with the Co-op about taking it on."
Mark also found Waltham Forest council to be really supportive – "the welcome has been outstanding", he says. "What the council has been brilliant at doing is finding ways of supporting emerging businesses like ours, and even more so, that of our members, that don't cost council tax payers a penny. They do it by making connections, opening doors and suggesting people for us to talk to. We've found that where some councils are preoccupied with red tape, Waltham Forest is preoccupied with saying yes, making things work and getting the job done."
Our offer is simple: a desk, a chair, broadband, free tea and coffee – and, above all, human company. "The more you use it, the cheaper it is, but even our day rate is, we think, fair, at £12 per day – some of our members tell us they used to spend that on coffee alone sitting in cafés working on their laptops." The coffee they provide is hand-roasted in Wales, so now the hunt is on for coffee that is "made in Walthamstow"…
One of the issues that Mark is passionate about is late payments for small businesses and the self-employed, and it's an issue on which Indycube regularly campaigns. The organisation also offers help and advice to members in chasing such debts. Here, Walthamstow fit the profile well – some 15% of Walthamstow residents are self-employed and research published by Stella Creasy shows that £56m is owed to 6,000 local businesses in late payments each year. It costs those businesses around £12m to chase those debts, so this will be fertile ground for Indycube's mission.
Mark expects the site to outgrow their biggest sites in Wales within weeks so the hunt will be on for the next site in London – but as he says, "that's a good problem to have."
When Mark learns that the name Walthamstow is a corruption of the Old English name "wilcumestowe", which meant "the place of good welcome", he is delighted. "For us, the welcome in Walthamstow has been really strong. It's a community of creative, can-do types who fit our member profile perfectly, and the local MP and council couldn't have been more welcoming" – a creative community which has also led to Waltham Forest becoming London's first 'Borough of Culture', an award which it will hold for 2019 and which comes with financing for creative projects across the year. Says Mark, "Now we can't imagine having launched our first London site anywhere else."