The 24-hour startup city
Westminster is where the world comes to play - night and day. In the heart of the city, whatever a startup needs, it's probably here, and whenever you want it.
With 2,500 restaurants and bars, 40 major theatres and 17 Michelin-starred restaurants in its 13 square miles; Westminster's night time economy is the UK's largest. After dark, Westminster employs nearly 60,000 people and generates £3bn annually. If the City of London is 9-to-5, the City of Westminster is 24/7.
Those theatres? They've consistently attracted more visitors  than Broadway every year for the past decade. That's because Westminster is also home to London's tourist trade: an extraordinary 19  million visitors flocked to the city in 2016. A rich concentration of attractions, from 30 world-class museums and galleries to icons of government like Buckingham Palace and 10 Downing Street are minutes from the retail thoroughfares around Oxford Street, which takes in some 2000 shops and brands.
Plenty of support for startups
Yes, it's all here: it's the UK's administrative and retail centre. But Oxford Street rents aren't cheap. Surely it's a challenging place to start up a business?
In fact, 85 per cent of the City's companies employ fewer than 10 people, making Westminster one of the UK's most vibrant start-up economies. And all businesses here, no matter what their size, benefit from a range of local business initiatives led by the council.
Take Connect Westminster, a £2.8m project funded by Westminster City Council and the European Regional Development Fund, which aims to connect SMEs in the Westminster and West End Partnership area to gigabit-capable broadband - reimbursing businesses up to £2,000 of the associated capital costs.
Westminster City Council's Business Unit makes it easier for businesses to navigate their way through council services, while around 140,000 entrepreneurs and startups benefit from the resources and networking opportunities of four Business Information Points (BIPs) each year, generating new turnover of approximately £1.8 million annually.
The council is also investing in infrastructure, co-funding a number of upcoming enterprise spaces in the borough; including Hub at Paddington Exchange and Great Western Studios. To underline this, the council is increasing its enterprise space to 220,000 sq. ft. by March 2019, creating 'business incubators' that will focus on affordability, flexibility and fostering a peer-support business community. They will provide proactive business support for up to 2,000 more businesses in the coming years.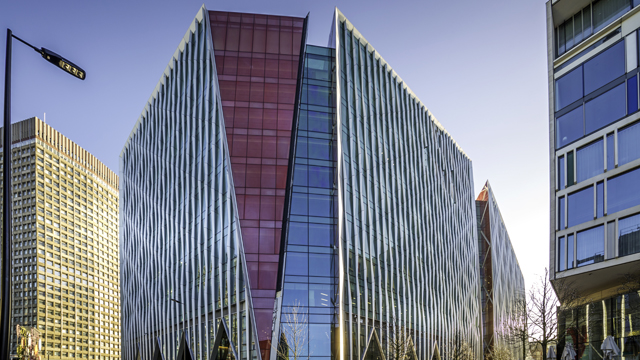 Home to tomorrow's talent
The talent pipeline in Westminster is driven by an academic engine that attracts the world's finest: Imperial College, Kings College, UCL and the London School of Economics and Political Science (LSE), as well as the Courtauld Institute and the London Business School. With a steady flow of talented and globally-minded young people, ambitions meet opportunities in Westminster Enterprise Week each November, which helps to connect young people in Westminster to the enterprise opportunities on their doorstep.
In fact, with such a diversity of backgrounds, interests and skillsets, events are a big part of the Westminster scene. In 2018, the council is running a series of "Meet the Start-up" events to broker new relationships between existing and fledgling ventures. And the University of Westminster is presenting a pop-up startup festival too. So even for entrepreneurs there's no excuse for a night in…