Model Village
Fashion never stands still – and Westminster-based Model Village is connecting fashion models with the latest in digital marketing opportunities…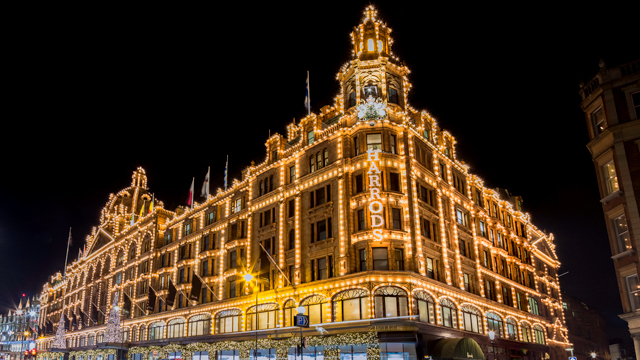 Westminster is a world leader when it comes to fashion. From Swinging London in the Sixties to the Cool Britannia revival of the Nineties and riding today's brand-saturated retail opportunities, Westminster is at the heart of it. Names like Carnaby Street and Soho hold worldwide cachet, and as the cycle of cool revolves, the borough remains intensely attractive: top 1970s brand Fiorucci, currently enjoying a revival, is only the latest of countless shops to set up shop in Soho.
The area has also played host to London Fashion Week, regenerating a down-at-heel Westminster car park. LFW alone is a big hitter for Westminster's economy, generating more than £100m in orders each season, and contributing £30m to the wider London economy.
Along with Paris and New York, London is an international hub for the fashion industry, lured here by the UK's cutting-edge designers. With them have come the creative and marketing businesses, applying fashion to brands.
So in February 2017, when William Soulier launched his software-as-a-service platform to connect brands with a community of highly engaged and globally-mobile fashion models, he touched down in Westminster.
The VIP hangout that became a business
Soulier came to London in 2012 to study for a master's degree in strategic marketing at Imperial College, but soon started working with an events company, working with fashion models for corporate events and product launches.
In 2014, to broaden the company's network of models, he came up with the idea of creating a 'hangout' for models in partnership with the super-hip designer 'W Hotel' brand.
Says Soulier: "My business partner and Model Village co-founder, Quentin, and I came up with the idea of a lounge – a safe haven - for models signed by our events company. They would have access to a private area at the W Hotel in Leicester Square, with free wifi access, complimentary food and drink and access to the hotel's gym and spa facilities."
The idea, he says, was to bring models together from across the whole of London who, through their job, were spending a lot of time by themselves waiting between castings and so on. Many were foreign visitors with little English and little local support.
The idea quickly took off and Soulier soon had 3,000 models signed up, "with 100 models walking through the doors of W Hotel every day". The hotel, of course, increased its cachet immeasurably - for the price of just a VIP area.
Brands soon began to take an interest and started asking for the models to wear their clothes and share pictures on their own social media accounts, especially Instagram. This was in the first half of 2016 when the idea of 'influencer marketing' was beginning to take off.
"We realised that if we could persuade the ladies to share these images on their social media channels, especially Instagram but also Facebook and Twitter, and do so in a way that allowed us to deliver analytics back to the brands, we had a business. And that's when the idea of Model Village as a platform was born. ModelVillage.co went live in February 2017."
With analytics and - crucially - a steady supply of modelling talent, Model Village is a software-as-a-solution platform that allows brands to create and automate influencer-marketing campaigns at scale. From its genesis at the W Hotel, the company has now put down roots in Soho and works with a multitude of venues across London, Paris and New York - home to the three biggest Fashion Weeks on the planet.
In the heart of the buzz
The business is now recruiting male models too: during London Fashion Week in January 2017, it offered pop-ups with grooming, hairdressing and more, and the plan is to offer the same sort of privileges (both secure locations and the opportunity to market) that it offers to its female members.
"From the outset," says Soulier, "during London Fashion Week, we've offered pop-ups in Soho, especially Wardour Street – it's one of the buzziest, most creative parts of London where you find like-minded people."
Westminster is home to the best design houses in the UK. It draws cutting-edge digital companies that specialise in building platforms and online businesses. And any model agency worth its salt is represented here. Model Village is just the   latest way for brands to shout above the marketing noise – and in the heart of one of fashion's hottest cities, business is booming.