Waldo
When you've got a global perspective, London is still a natural choice for so many start-ups. Westminster puts everything a high growth start-up needs within reach.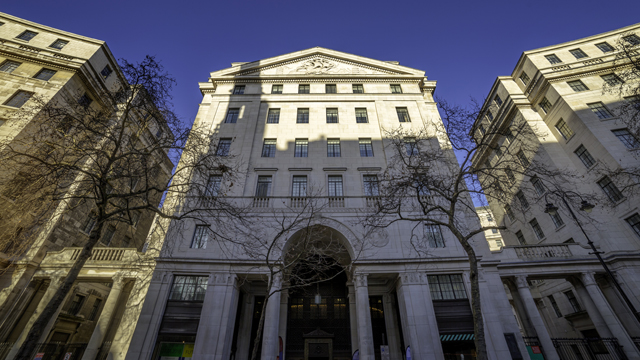 When entrepreneur Ashleigh Hinde looked to set up Waldo, her online contact lens subscription and delivery business in July 2017, she had a world of options. Hinde is truly international: raised in South Africa, she has also spent long periods living in the US and Switzerland as well as the UK.
So why choose Westminster? "I love being based in central London – it's a major global hub and yet it has managed to retain its culture and character," says Hinde.
Other cities like Geneva are intensely international, she points out – but they don't have the buzz of London. "London is open and welcoming to people from all over the world, and yet it retains its British eccentric quirkiness. The only place than can compete with it is New York.
"And Westminster balances that Britishness with being hugely creative and central. All the agencies we work with are right here within walking distance, and yet there is the old-school charm - and the pubs and restaurants. It's a superb balance," she says. Waldo is therefore based on New Cavendish Street, close to the upmarket opticians and doctors of Harley Street, between the central "villages" of Fitzrovia and Marylebone.
Disrupting a highly regulated industry
Hinde came up with the idea for Waldo only last year, and presented a strong enough blueprint to persuade serial entrepreneur and investor Nigel Wray, chairman of Saracens rugby club, to invest, alongside JXC Ventures, £1.3m in seed money.
"I've been wearing lenses since I was 11, and my mum is blind in one eye so vision has always played an important role in my life," says Hinde. "Then last year, while I was studying at Harvard [Hinde did a Masters in finance], I thought: wherever I've lived, be it South Africa, the UK, the US or Switzerland, contact lenses are just such a pain to get hold of."
It was a lightbulb moment. There are three hassle factors for contact lens wearers, she says. They're expensive, and you need to go to an optician, who doesn't usually hold much stock. Second, if you're buying online, there's "loads of competition" and so-called discount sites –"but you don't know really what you're getting or whether you're comparing like with like".
"And third, even after you jump through all the hoops and get your lenses, there's no on-going relationship or engagement between customer and supplier, which is odd because after all, it's such a personal product. It's crazy, because we spend so much money on them."
The skill of Waldo is that the business does not seek to replace ophthalmologists or other vision professionals. Waldo is disrupting the supply chain of the contact lens business, not the medical expertise. "I decided to look into who makes contact lenses and why they're so expensive, how they're made, what the certification process is. We partnered with one of the biggest manufacturers globally to make a top quality product; and Waldo was born."
The brand, she says, is all about making buying contact lenses more open; so Waldo is very transparent about quality and pricing.
"We're not multi-channel, we only sell via our online platform so you can be assured that you're getting the best price because our overheads and cost base are so low" she says. "We're all about delivering a great experience for the customer."
Talent on tap
Her vision has been made possible with the London effect, and Westminster is a key part of her strategy for growth. "Waldo is an online business. We need digital specialists in technology and marketing, and those are skills in incredibly high demand."
On a practical level Westminster is central enough to make travel easy both for doing business and for employees who live in the suburbs, along with a culturally vibrant city to keep them interested. On a commercial level it means Waldo's talent pool is much larger: "There is so much talent here in London and it draws people from all over Europe so it's great to attract and retain the best by being right here in the thick of it."