The Sew London Project
A passion for fashion and a passion for recycling led former teacher Kemi Oloyede to create her social enterprise, The Sew London Project. The venture combines the art of clothes-making with a radical and imaginative approach to re-using old clothes.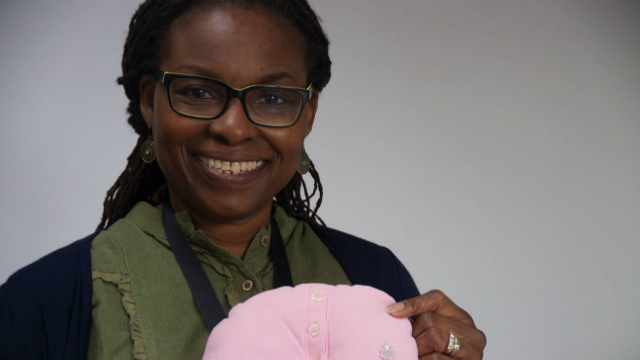 From an early age, Oloyede has loved designing and making clothes - but for many years it was a sideline to her 9-5 career. But in 2013, she bit the bullet and decided to turn her passion into a real enterprise.
But the new business wasn't going to be just about making smart new outfits. Her real passion is up-cycling - taking offcuts, or old or badly made products and turning them into something new. In her hands, faded denim jeans become stylish, unique handbags; old school uniforms are turned into cushions; granddad's old blazer is given a new lease of life. "It is a lot of work to take a garment apart, deconstruct and rework it," she says, "but when you consider that 40 per cent of landfill is textiles, this is about reducing waste and playing a small part in saving the planet."
Initially, she started in the Barking Enterprise Centre and she is hugely enthusiastic about the support that she received. "It's an invaluable resource within the borough," she enthuses. She continues to attend many courses and workshops, with mentoring sessions proving invaluable: "you don't want to just hear about the good, you need to know about the bad and the ugly - and the mentors have all been there, and worn the t-shirts." Equally useful has been the BEC's account managers, who have navigated her to the right people and support. "Many people dream of running their own business, but fear of taking the plunge holds them back. But with the right support, you can do it."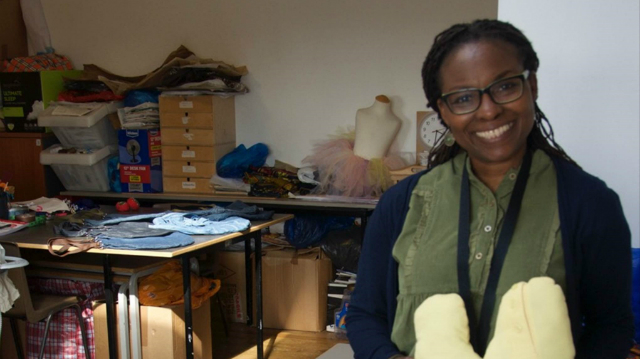 In 2015, she moved into premises in the Icehouse Quarter, an area that is being transformed into artist central. For a recycling business, it is perhaps appropriate that it is based in a converted space - the former malthouse of a brewery.
From here, The Sew London Project will expand in a number of ways. She has two students under her wing, gaining experience and skills as they start on their careers. Soon, though, she will be taking on her own employees.
In education, Oloyede wants to establish sewing classes for children, particularly teaching ways to recycle and up-cycle old clothing. "I see some amazingly creative children here and as an entrepreneur I want to create jobs for them," she says.
This could be a much bigger cross-London movement, she adds, "as London has not been so good at up-cycling and I want this city to be a leader. But Barking is my pride and joy so I want this place to be where it all starts."