Barking's Growth Hubs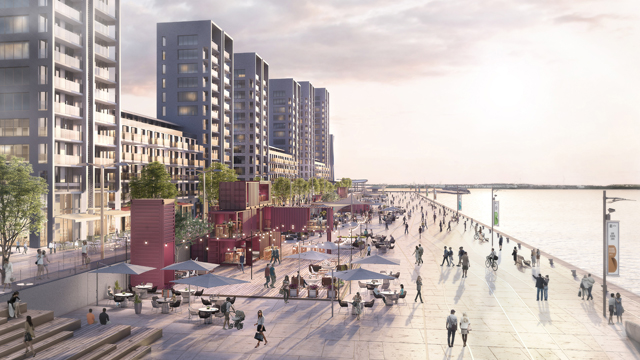 Barking & Dagenham has a long and proud history of manufacturing which continues up to this day. It accounts for 16% of jobs in the borough, compared to the 4% average across the capital. The Ford Motor Company, which produces engines and panels at its Dagenham site, remains the largest manufacturer in Greater London.
These strengths are being turned into creating a low-carbon future as the borough aims to become the London leader in sustainable development. At Dagenham Dock, the London Sustainable Industries Park (LSIP) aims to be the UK's largest concentration of environmental industries and technologies
With plans for 50,000 new homes and 20,000 new jobs, the Borough is going through substantial change unlocking development potential.   The Seven Growth hubs in the Borough will include new business accommodation benefitting from the superb accessibility yet cheaper land prices. A new Regeneration and Investment Company -  Be First – is going live on the 1st October 2017 focused on accelerating growth in the Borough.  Chaired by former head of the Civil Service, Lord Bob Kerslake with Pat Hayes as Managing Director the company will help support business growth.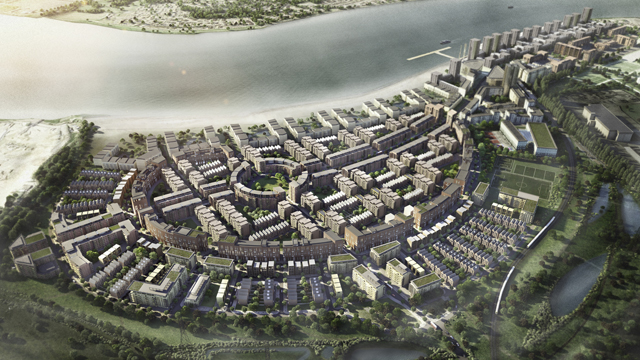 On the site of a former pharmaceuticals factory in Dagenham, londoneast-uk is a 17-acre Business and Technical Park  run by SOG Group, the UK's leading independent science park operator. It provides a campus style environment for start-ups and growing businesses in scientific innovation and R&D across bioscience, chemistry and microbiology. The availability of dry and wet laboratory space, sterile and temperature-controlled buildings, air handling systems, micro labs and associated offices, as well as vacant brownfield land, gives young and growing businesses access to facilities that would be prohibitively expensive to build from scratch.
Adjacent to londoneast-uk is the site proposed for the largest film studios in the capital for 25 years.  This will involve film and TV stages and studios and substantial associated creative industry space. There's a strong commitment to support the creative industries, especially through the capital's first Artist Enterprise Zone which is designed to retain artists in London and provide new outlets and opportunities for their talents. The borough sees real opportunities for growth in this sector.  In April 2016 the Ice House Court studios run by Bow Arts opened, providing affordable workspace for around 20 individual creative practices (such as Kemi Oloyede's The Sew London Project - link to case study). More creative industries space is being delivered in the Borough as part of regeneration plans.