Taxplus Accountants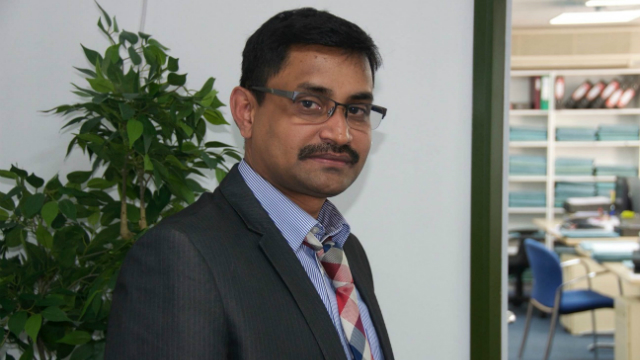 Dipankar Sarker (Dip) arrived in the UK from Bangladesh in 2006 under the highly skilled migrants  programme but it wasn't until 2012 that he met Vipul Somaiya and Mohammed Hossain, who were soon to become his business partners.
"Separately, we were all working for different firms but we all wanted to start out on our own business," he says. "So we decided to get together to fulfill our dream."
In 2013, Taxplus Accountants started trading in the Barking Enterprise Centre (BEC) in a single room, providing accountancy, payroll and tax services. In the first year, they had acquired 80 clients. The practice grew steadily; after three years, there were nine people working in the firm occupying four rooms and it was time to move out. "The BEC team have always been very helpful," says Sarker.
Today, the firm has approximately 500 clients spread across the UK, "from Edinburgh to Porsmouth," says Sarker, "and all of them have come from word-of-mouth recommendation."
It is not a sector-specific practice; Taxplus clients come from investment banks, IT consultants, healthcare professionals, Retailer, Exporters, care home operators many other traders. The firm also has a clutch of clients based in its old BEC home.
Taxplus also provides training and career advice for young people who have newly qualified from bodies such as the Association of Accounting Technicians and the Association of Certified Chartered Accountants. Providing this service gives Sarker and his colleagues their own talent pipeline. Currently, Taxplus has eight full-time and five part-time employees - most of them have been recruited off the back of this careers advisory programme.
The firm has grown its physical presence, too. Its centre of operations are in Barking town centre but it also has an operation in Southend and a presence in the City of London. "We plan to grow outside of London," he says. "So Southend is a test, but we can see potential in places such as Basildon and Birmingham. We want to create a big employment opportunities all around the across the UK through our expertise."