Connected Space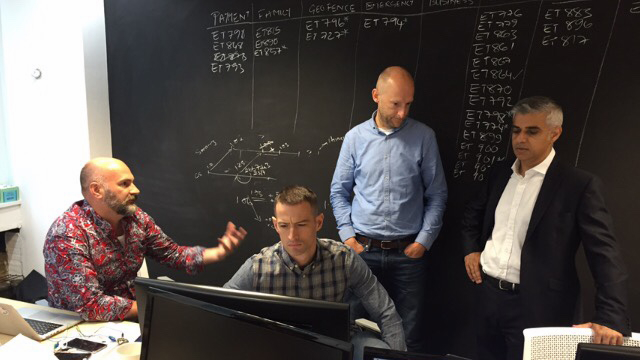 Tech industry veterans Mick Robins and Andy Poulter founded Connected Space in 2013. Providing consultancy and software development smarts to a range of blue-chip corporates and challenger brands, Connected Space describes itself as a "co-creator of innovative technologies."
As one might expect, it's a business born in London's central tech heartlands. But in 2016, Robins and Poulter moved the company to Croydon in 2016 to become the first occupiers of TMRW, the borough's new co-working and shared office space for technology companies.
It's a decision that is paying off; the business has trebled in size over the past year and the employee count has risen from nine to 30. Its clients include Samsung and Boston Consulting Group. The company is principally recruiting from the borough but also from the wider - and substantial - catchment area of south London, Kent and Sussex.
It's a pretty significant relocation decision for an avowedly tech company to shift from Shoreditch to Croydon. "When we first considered the move, the first question we asked ourselves was whether any of our employees would come with us," admits Robins. None of them lived south of the river; several were fledglings of Silicon Roundabout. However, all of them came - and two have since moved to live in the area.
 
"We wanted to be in a place at the start of its regeneration and growth phase," he explains, "and also where we could stand out, because Connected Space is a challenger brand itself. In Croydon we can gain traction, support and visibility."
In its first year the company has already established relationships with key players in the local economy and, as further planned corporate relocations and new retail and office developments come on stream, there is further potential for Connected Space to become a pivotal technology company in the area.
"The Council is very open to innovation and there is real verve to its urban regeneration strategy. For us, Croydon is the perfect place," says Robins.