Natterbox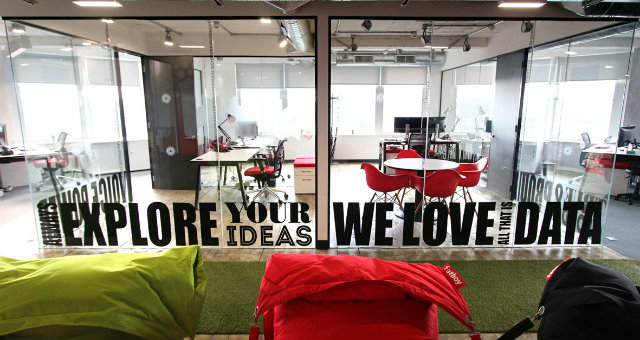 "We've got a lot of our clients over there," says Adrian Evans, COO of Natterbox, pointing to the London city skyline spectacularly framed in the distance. From its fashionably decked-out eyrie in the top two floors of the landmark Croydon One building, the company has big horizons - and we are not just talking about the view.
Founded seven years ago by a group of successful serial entrepreneurs, Natterbox has grown organically and "within its means," says Evans. Now it is gearing itself up for the next phase.  The company has already established a modest presence in Australia. "We need to expand and the world is tempting but it's important that we can support that growth."
Specialising in the integration of voice communications with Salesforce, Natterbox's cloud-based telephony systems provide call routing, recording, switchboard and management systems. Essentially, it's a software company that writes telecom systems.
With hundreds of clients across the world, Natterbox is thriving as organisations seek to incorporate telephone conversations - both mobile and fixed line - into their digital records. For all the growth in online communications, approximately two-thirds of business interactions happen over the phone. That's a lot of conversations. Notably in the financial services industry, regulation and compliance mean that these need to be recorded. But many companies see the potential for improving their customer sales and service simply by capturing and integrating these billions of voice calls into their customer processes and CRM systems.
While its client list is wide and impressive - including the BBC, Legal & General, Groupon, and Majestic Wine - "our sweet spot are micro-multinationals, those small businesses who operate internationally," explains Evans. "Their technology infrastructure is vital. They want to deploy staff quickly in remote offices with complete system and process support. They want to create a virtual presence with communications facilities, to provide a local feel to customers and partners. We help them to deliver that."
Now Natterbox is set to become a micro-multinational itself, powering its growth from out of Croydon. Evans points to the many regeneration projects taking place hundreds of feet below. "The area has changed a lot since we moved here," he says, "and Croydon Tech City serves us well. It is a good catchment area. We employ plenty of local people and the quality of the labour force is high. And given the trajectory we are on, we can't afford to recruit stragglers."