Metaswitch
For more than 35 years, Metaswitch has been a world-leading business located in the heart of Enfield.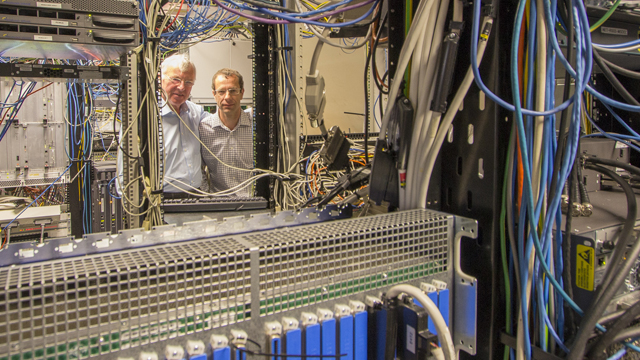 Formed in 1981, the company provides complex software for the telecommunications industry. Its technical smarts enable global telecoms operators to address some of their most difficult technical challenges, providing the rich functionality that consumers demand and to compete with a new breed of rivals that are web-scale, agile and disruptive.
Revenues in 2016 were $142m and are growing, with more than 90% coming from outside of the UK.
"We currently have terrific opportunities for growth," says company accountant Derek Brooker. "We have always been careful to expand steadily and in a controlled fashion, and to focus on sustaining the quality of our growth, but are now looking to accelerate that."
Privately owned by its employees along with two US VC firms (who invested in the company in 2008), Metaswitch currently employs 800 people around the world - 200 of them live in the borough of Enfield, and half of those are within walking or cycling distance.
And it is a talent machine; the company hires approximately 40 graduates and takes on 50 interns every year. "There's no secret sauce," says Brooker. "We recruit carefully, have a genuine meritocracy, invest heavily in the development of our people, and think long-term."
Its current headquarters were custom-built in 1989, blending in with the nearby church, green and historic properties of leafy Enfield Chase, but staff now operate from three premises in the area. Physical expansion is on the cards.
"We need to expand and our people want the company to remain in Enfield," says Brooker. It's not hard to see why; Metaswitch staff are rooted in the local community and value the lifestyle benefits of the area. So Metaswitch is working with the council to identify a site on which to develop a new headquarters. "We have had huge support from the council," says Brooker.