Building BloQs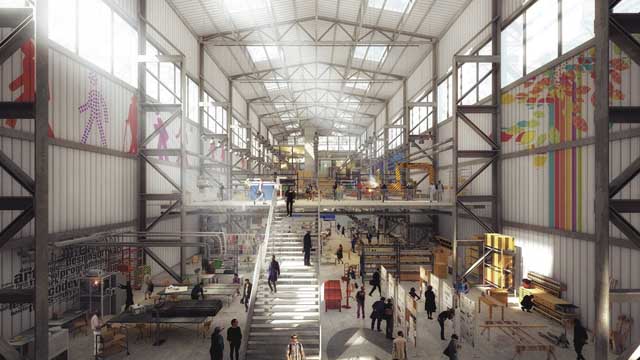 From blacksmiths to bicycle makers, from furniture makers to fashion designers, hundreds of London's most skilled makers are being attracted to make their products at Building BloQs, the not-for-profit open access workshop. The venture has proved to be so successful that it will soon be moving to a nearby space that is five times the size of its existing premises.
Established by four friends in 2013, Building BloQs is a venue for freelance maker creatives, providing them with both workspace and high-quality light industrial equipment at a fraction of the cost and hassle of renting their own space. It's also proving a valuable resource for specialist enterprises such as exhibition agencies and set designers. "Some of our members used to have their own workshops but have found it difficult to find the right premises at affordable prices," explains co-founder Al Parra. "Other members are coming straight out of college and they can't afford the resources and kit to start their careers as makers. What we do is provide the best possible kit, as flexibly as possible. We wanted to create a facility that was useful to as many people as possible. Clearly, if you share access to resources that you can't afford on your own, more things become possible."
Building BloQs' members can rent workbays and studio space on a flexible, pay-as-you-go basis. Membership costs £40 a year and space is hired out on daily rates between £20 to £36.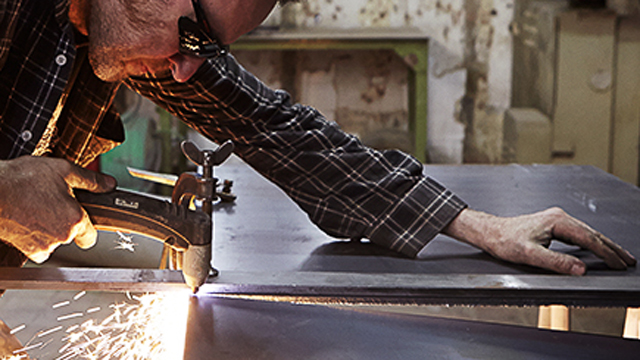 Building BloQs is intent on building a strong and diverse maker community in this corner of Enfield. This is a collaborative workspace, encouraging cross-fertilisation of crafts and skills, using its on-site cafe as its hub. "Every day you see knowledge being transferred as members work alongside each other," says Parra. Out of such collaboration, a true micro-economy is taking root.
And it is soon set to bloom even more profusely.
Enfield Council in collaboration with Building BloQs and ACAVA, the Association for Cultural Advancement through Visual Art, have won funding to develop a £2.7m project that will transform two huge industrial sheds within the Meridian Water regeneration area into Europe's largest open workshop for makers and artists studios.
"It's a wonderful opportunity to develop and diversify," says Parra. The new premises, situated just across the canal from their current site, will enable Building BloQs to expand into areas such as electronics, plastics and digital making. The move is intended for mid-2018. In the space of five years, the collective vision of a few passionate makers will become the first and largest open access factory in Europe.