Innovation Hub
Enfield is an historic centre of manufacturing in London. Now it is building on and moving beyond that manufacturing heritage. The area that was the birthplace of the diode valve, the Lee Enfield rifle and Bren gun, the BBC's first transmitters, and the British public's first solid-state colour TVs and dishwashers, is set on becoming London's manufacturing base for the Fourth Industrial Revolution.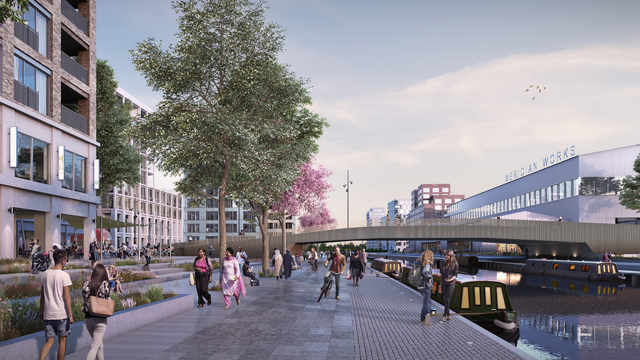 It has taken advantage of two major strengths - its location and large supply of available land - to be a powerhouse in food & drink, logistics, construction and manufacturing. But now these factors are being used to drive Enfield forward as one of London's centres for green, digital and low carbon technologies.
Location and logistics
Close to London's strategic road network, including the M25, A10, A406 North Circular and the M1 and A1(M) main northern trunk routes, and with many of London's busiest airports and ports less than an hour's drive away, Enfield has always been a logistics hub. In future, with the new station at Meridian Water in 2019, the four tracking of the West Anglia rail line by 2024 and the advent of Cross Rail 2 along Enfield's Lee Valley corridor, this will enhance its strategic connectivity significantly.
For many food and drink manufacturers, Enfield provides a gateway both to the centre of London as well as the rest of the UK. Since 2009, Enfield's food manufacturing sector has grown by 30% and its food and beverage service activity has grown by 31%. Companies such as Coca-Cola, Tazaki Foods, Arla Foods, Greggs, Warburtons and Camden Town Brewery are located there. John Lewis, Marks and Spencer Food (GIST), Tesco and Sony have key logistics capabilities in the borough.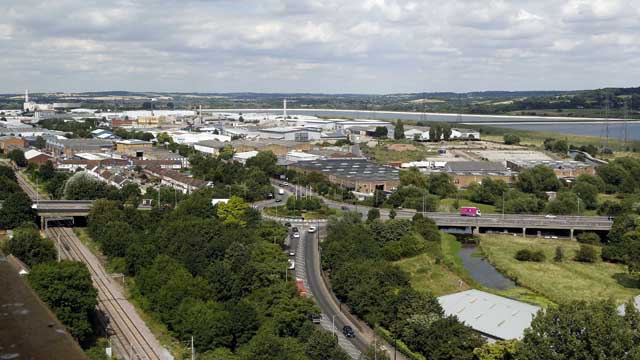 Enfield's green revolution
With an increasing demand to find ways to manage waste and divert it from landfill, London's requirement for green and low carbon technologies is set to grow significantly. With its land capacity and transport networks, Enfield is strategically placed to lead London's growth in low carbon and clean tech energy.
Johnson Matthey, a world leader in catalytic systems and exhaust emission control, is based in the borough. So too are the North London Waste Authority, Biffa and Ardmore Construction, which built residential blocks for the Olympic Village and through off-site manufacturing, built 2,500 bathroom pods to accommodate the athletes.
A central player will be Enfield Council's own energy company, energetik. Established to develop, own and operate a series of community energy networks throughout Enfield and North London, energetik is initially providing low carbon heating and hot water to more than 15,000 homes and businesses. It has plans to expand and more than double capacity to supply over 30,000 homes and businesses.
Not only can energetik generate competitively priced low carbon energy for local, energy-hungry, manufacturing companies, it also puts the borough in a strong position to foster a cleantech cluster.
energetik's largest network will be at the transformational Meridian Water regeneration project. All 10,000 homes on the development will benefit from energetik's low carbon energy, supplied using futureproofed infrastructure that can use waste heat from industrial processes on the Edmonton EcoPark.
This large-scale, council-owned venture is set to be a showcase for low carbon, smart city technologies and collaboration.
The Fourth Industrial Revolution
The Meridian Water regeneration project will also provide a focal point for innovation and collaboration encompassing next-generation tech developments ranging from the Internet of Things to maker spaces, digital manufacturing and engineering. 
One of Meridian Water's first occupants will be the venture between Enfield Council, the not-for-profit BuildingBloQs and ACAVA, the Association for Cultural Advancement through Visual Art, to create a haven for makers, creators and artists, including Europe's largest open workshop for makers. Set to open in 2018, it will support 300 jobs.
The Council is collaborating with universities, research institutes and centres of excellence to position Enfield as a magnet for high-tech and digital manufacturers who are "near to commercialisation." In the mid-20th century, Enfield's cluster of factories was such a powerful hub of innovation and manufacturing that it was described as Britain's equivalent to Silicon Valley. As it enters the era of 3D prototyping, clean tech and robotics, Enfield is set to return "back to the future".