CSB Logistics: The last-mile specialists behind London's building boom
CSB Logistics uses the latest lean logistics technologies – commonly known as 'just in time' – to support the construction industry. Just as ground-space in London is running low, CSB has the answers to getting building materials on site at the perfect moment; from its base right on the river.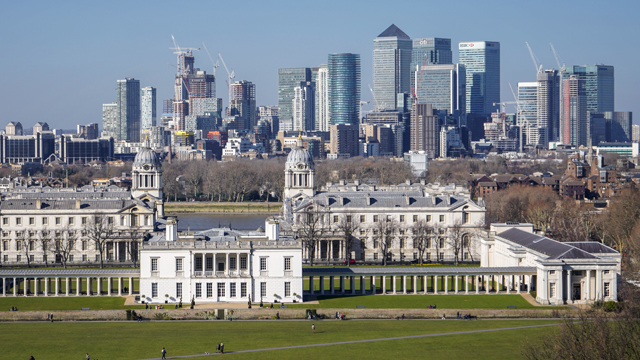 A jewel in the crown for the Royal Borough of Greenwich is the Greenwich Peninsula, known to many as the site of the O2. It has a bright future: over the next 20 years, there are plans for £8.4bn to be invested in creating a new home for both residents and businesses to rival Docklands, its neighbour on the opposite side of the Thames. The site will cover 150 acres and create homes for 34,000 new residents.
But this stretch of North Greenwich from the Blackwall Tunnel eastwards alongside the Thames has also been an industrial heartland for decades, and being so close to the City, it's the perfect place for businesses like construction consolidation specialists CSB Logistics.
MD Matt Barker explains that this excellent location, plus an increasing awareness of environmental impact and the Mayor of London's drive to improve air quality has meant solid growth for his company, which he describes as "last-mile logistics for the construction industry".
From Dubai to Docklands
Like many great business ideas, it started almost by chance – and certainly necessity. Explains Matt: "My father, Clive Barker, founded CSB in 1989. In those days it was a project logistics export business for the oil and gas businesses; consolidating, packing and shipping large mechanical equipment that had been manufactured in the UK. We would take care of making sure they reached end projects in Dubai, Russia and the North Sea rigs."
The recession of the early 1990s hit manufacturing in the UK hard, though, threatening the business. But coincidentally, just around the same time, the Canary Wharf development started - practically on CSB's doorstep. Many of the contacts that they had made in engineering and construction began to use the company as a drop-off point for materials they were sending across from continental Europe.
CSB Logistics did an about-turn from being an out-bound exporter of engineering machinery to becoming a last-mile logistics company for inbound construction products: "It gave the business a new raison d'être. Almost overnight we became a just-in-time delivery company – what is now called a Consolidation Centre – for the building sites at Docklands," he says. "That's how the business was reinvented, and we evolved into construction logistics as a niche market."
"Put at its most simple, our function is to receive materials and equipment from all over the world, including – increasingly – China and India, for the London commercial and residential property construction sector. What has helped us is that the only way is up. Developments need to be high-rise because there is no 'footprint' left in London on which to build, and that means only a small building area as the base. Companies like ours make sure that major developments in London get the equipment and materials they need, just when they need them; with consolidation and storage here in Greenwich."
"We have 40,000sq. ft. on this site; and three other sites locally offering a further 35,000sq. ft. plus 35,000sq. ft. of yard space, so it makes perfect sense to store materials here until they are needed on the project," says Matt.
"As well as commercial property in the City and Docklands, we've been seeing a lot of work thanks to high-end residential developments in areas such as Chelsea, Battersea and all along the river eastwards down past Woolwich; where the past few years have seen a boom in the sector. And whilst on the residential side it's primarily high-end, we have also just tendered for a Consolidation Centre contract for a social housing scheme".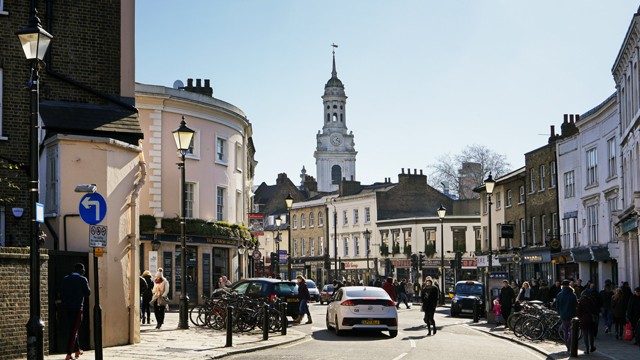 Towards a better construction industry
CSB contributes to site health and safety: when contractors have room to manoeuvre without materials in the way, there is less personal risk. And there is a security bonus too. CSB keeps goods safely on its property; rather than sitting around on site for weeks or months, risking damage, loss and theft.
But becoming dramatically more important is the environmental consideration: "Air quality is a major concern in London right now, and there are too many vehicles sitting around in traffic jams in the city, often half-laden at best, which is dreadfully inefficient," Matt points out. "So part of our role is to ensure vehicle optimisation, meaning we subcontract the final haulage in a vehicle that is size-appropriate for the job."
CSB has always been heavily involved in the community, Matt says. "Dad was a player in the Southeast London Chamber of Commerce for years, and he's always been a keen advocate of better engagement between the council and local businesses. And he has a passion for business partnerships, work-related learning and apprenticeships."
"We like where we are, we like being a Greenwich business and we work well with the council. There are a lot of good things happening here, especially with what the council has achieved with the North Greenwich Peninsula and we are both delighted and proud to be part of the Greenwich revolution."