Reshaping London's Riverside
The O2. The Jubilee Line. Crossrail. They're just part of a story that makes Greenwich the masters of regeneration. With exceptional continued investment, exciting things are happening on the riverside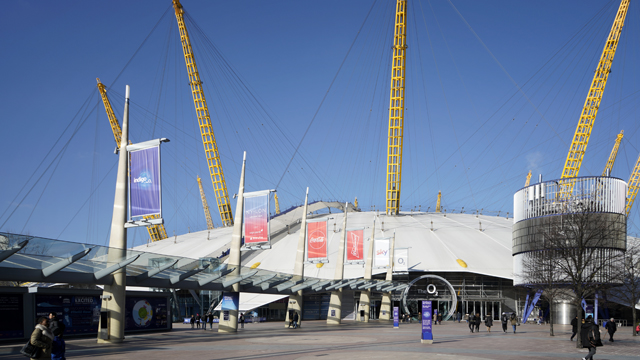 Few areas in London have gone through such robust renewal and regeneration over the past 30 years as Greenwich. Home to the Prime Meridian, the Royal Observatory and the National Maritime museum, it's a historic borough which retains a strong tourism profile (17 million visitors in 2017). The river also means it has a five-hundred year industrial heritage.
Greenwich has leveraged that footfall and industry to take advantage of remarkable regeneration opportunities. First came The Millennium Dome, built to celebrate the turn of the 21st century, and involving reclamation of the entire Greenwich Peninsula. It is now the world-renowned venue, The O2. The London 2012 Olympics raised Greenwich's profile even further as one of its host boroughs.
Part of the Thames Gateway, the UK's largest regeneration area, Greenwich has eight miles of river frontage – and the city's artery continues to be a prime development opportunity. Greenwich Peninsula in particular has paced the ascent of high-rise neighbour Canary Wharf just over the water, but offers significantly lower rents in a competitive location still within 20 minutes of Central London.
Major new transport links power these new communities, including the DLR throughout Greenwich and Woolwich and the Jubilee Line at North Greenwich. The Elizabeth Line, opening in December 2019, will increase connectivity even further from stations under construction at Woolwich and Abbey Wood – allowing passengers to travel straight through from the borough to Paddington Station and Heathrow Airport.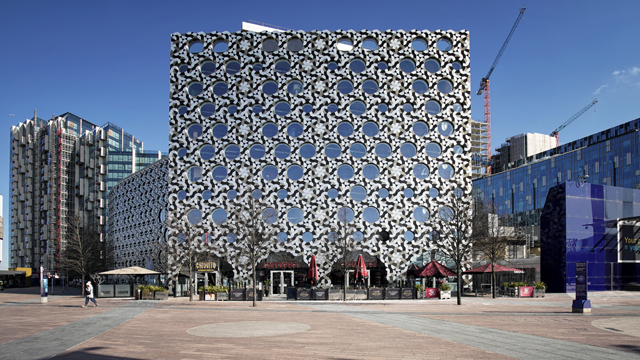 Dedicated districts
The next evolution of Greenwich Peninsula is the Peninsula Place development: the biggest by a single developer in the UK. The $1bn project, including a spectacular atrium designed by Spanish 'starchitect' Santiago Calatrava, will sit on top of North Greenwich underground station, covering 1.4m sq ft and featuring 800 apartments, offices, shops, restaurants, cinema, a performance venue and hotel.
It's part of an £8.4bn revamp of 150 acres of former industrial land around the O2, due for completion by 2032. The project will increase affordable spaces for key sectors - including IT and communications, currently the fastest growing here - and the creative industries. Both are supported locally by a talent pipeline from Ravensbourne, the specialist digital technology education provider.
Digital media businesses have already benefited from a sustained focus on regeneration and the encouragement of facilities in Greenwich, and the Peninsula includes plenty of grade A modern office space; but creatives will get a further boost with the opening of a dedicated Design District on the Greenwich Peninsula in 2019. London's first completely purpose-built area for the creative community, it will support an ecosystem of start-ups, entrepreneurs and creatives – the next evolution for the borough that's always made regeneration work.