The Powerhouse Sectors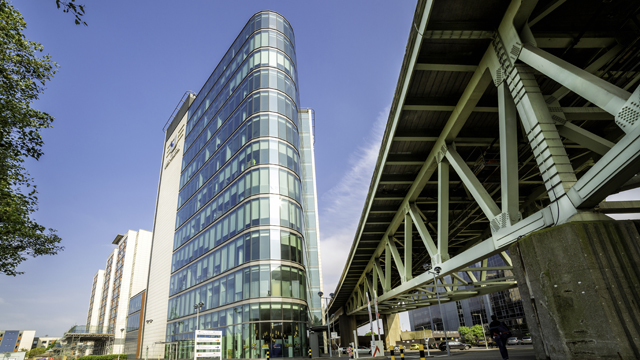 Hounslow is a powerhouse in three sectors: media and broadcasting, ICT and digital, and transport and logistics. From major corporations to new micro-businesses, the borough has seen these sectors notch up notable growth over the past five years.
Hounslow has the highest concentration of media and broadcasting jobs in London (as a percentage of total employee jobs in the borough). The number of companies in this sector has grown by 19% between 2011-2014 and employment has almost doubled (between 2009-2013). While the largest presence is Sky TV, a host of other major names can be found concentrated into Hounslow's growing tech and media industry- including CBS, Discovery, Walt Disney, QVC, Vue, Paramount and UIP along with TV triangle acting as the focal point for this dense cluster in West London.
In the ICT and digital sectors, Hounslow has the second highest concentration of jobs in London - with almost of those 12,900 jobs relating to software development and consulting. The growth in the number of businesses has been soaring - up 51% between 2011 and 2014. While the vast proportion of them are tiny (94% employ up to four people), several titans of the tech world are also based in the borough, including IBM, SAP, Cisco and Dell EMC.
The third key strength is in transport and logistics. Unsurprisingly, given the proximity of Heathrow Airport, there are 600 such businesses operating in Hounslow and the borough boasts London's second highest of concentration of jobs in this sector. Of Hounslow's 12,500 businesses, some ten to 15% operate within the Heathrow supply chain.
Naturally, Hounslow has a long heritage as a home to large global corporations. Approximately 100 companies employ more than 250 people, which is larger than the London average. But it is also highly entrepreneurial: 16.3% of the residents are self-employed, compared to the national average of just over 10%. Micro-businesses are booming and are just as vital for driving growth - Hounslow's number of companies employing five or fewer people grew by 23% between 2001 to 2014. From the growing cluster of small, specialist digital and media companies to the cafes and boat repair yards on Brentford waterside, the enterprise economy in Hounslow is vibrant.