Love Give Ink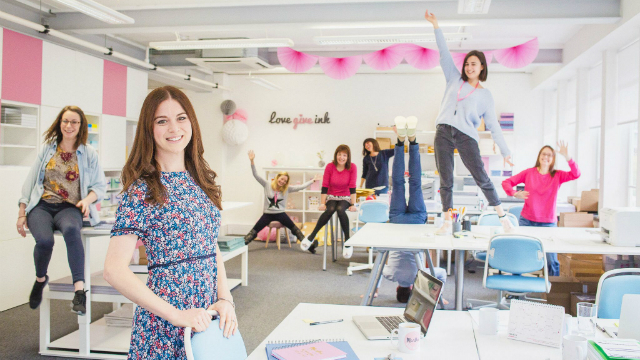 At the end of 2013 Martha Keith left her corporate job to start a business in her spare bedroom in Chiswick. Inspired by the gifts that she and her husband Chris had given each other, her idea was to create and make inventive paper-based goods - "printed gifts of love that delight."
As the world gets more digital, she reasoned, people will place greater value on personal and meaningful gifts.
How right she is proving to be.
One of her first concepts - a box of "reasons why I love you" - was an instant hit on notonthehighstreet.com. Since then, her company Love Give Ink has made more than 60,000 sales through that one website. The company is growing at an annual rate of 70% - and husband Chris is now also full-time in the business. Without any external investment, the company has also been consistently profitable.
In late 2016, Love Give Ink moved into light, bright (and very pink) premises on the Great West Road, from where an eight-strong team creates and makes a burgeoning range of gifts and stationery ranging from notebooks and writing sets to wedding albums - not to mention the "boxes of love."
The rapid growth - from processing hundreds of orders through the night in her own home to sourcing machinery and finding new premises - has been a steep learning curve. "It's a challenge making decisions when you have little money to spare and when you have to get the timing right," she says.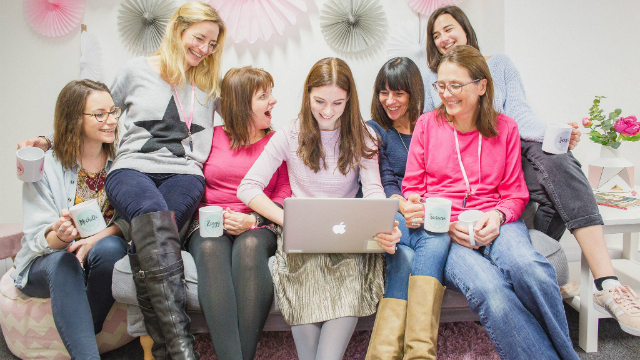 However, the local business environment has been extremely supportive. "There are so many active networks in the area and they have provided me with confidence and connections," she says. Along with some other female entrepreneurs in the area, she has started up another network - Chiswick Talks Business - to support small local businesses to grow and develop through networks and knowledge sharing.
It is a proud Hounslow enterprise. Every employee is from the area. After initially looking close to her home in Chiswick for larger premises, they found high-quality affordable space just a few minutes' further away down the Great West Road. On the company's steadily growing shelf of awards are several from the Hounslow Chamber of Commerce.
Martha Keith sees 2017 as being something of a foundation year for the business. Social media is proving particularly successful, notably Instagram, and this is helping drive customers directly to their own website. She is also exploring how her e-commerce business can partner with "interesting" retailers. "We are trying not to run before we can walk. But I do want us to reach the point where we are the stationery brand for young people."