Butterworth Laboratories
Richmond has been a home to the sciences for over half a century, including a raft of businesses that prove science and entrepreneurship do mix.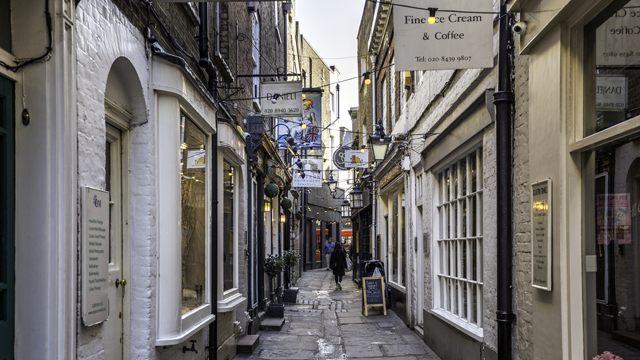 In 1974 Doris Butterworth left the then-government-owned National Physical Laboratory (NPL), with the closure of the Microanalysis Department.
The NPL is still based in Richmond's pleasant residential suburb of Teddington today; and Doris didn't travel far. She took premises on Teddington's High Street and, after leaving her secure government job, set up BMAC (The Butterworth Microanalytical Consultancy Limited).
Although the NPL initially provided some assistance by way of back-office functions such as secretarial services, Doris's drive, vision and determination helped grow the business, which changed name to Butterworth Laboratories Limited in 1978. She was an active member of the Microanalysis Group of the Royal Society of Chemistry for many years and in 2000 this was recognised with her being presented with a Distinguished Service Award in recognition of her many distinguished services to the Analytical Division of the society, she is also a Fellow of the Institute of Directors and still chairs the business.
In 1980, the company moved to its present site, a short walk from the High Street along Waldegrave Road. Head of Business Operations, John Welch, takes up the story:  "Our expertise was, and is, in elemental microanalysis, assessing the purity and composition materials, however the company was expanding fairly rapidly, and moving from just elemental microanalysis into environmental areas and in particular contaminated land analysis, working with developers and engineers – including world-class global engineering firms like Ove Arup. We had some involvement in huge engineering projects at the time like Canary Wharf and the Queen Elizabeth Bridge across the Thames at Dartford."
Transformation in a challenging market
But then came the building recession in the late Eighties, along with the privatisation of water companies, and what had been good sources of business for Butterworth began to disappear.
Says John: "Water companies became privatised, and the large capital budgets available to them were able to invest in equipment to undertake large-scale automated analysis and volumes of work which was beyond our capabilities."
But the same recession that saw Butterworth's construction work dwindle brought new markets. Pharmaceutical companies downsized their Research and Development departments and instead started outsourcing such work, and Butterworth was well-placed to service them. "From our Elemental Analysis work, they already knew us and had worked with us, so it was an easy fit," says John, "with lines of communication already open."
The contracts involved analysing the raw materials for drugs and medical devices to ensure that they were fit for purpose, a specialism that has continued to this day and means that "almost all of the top 20 international pharmaceutical companies have used our services." The current business plan is to increase laboratory capacity by 60% by 2020, continuing to offer a range of chemical analysis, Quality Control testing and impurity testing to the pharmaceuticals, life sciences and related industries worldwide.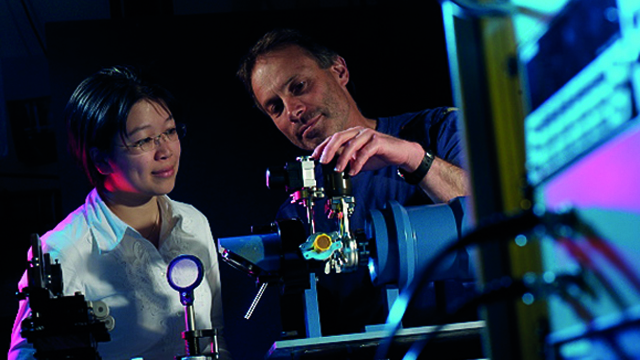 A hub for science
So why Richmond? John says that there are numerous reasons why the success story of Butterworth is a Richmond-upon-Thames tale. He points to the fact that there are several life sciences organisations in the borough, making it something of a hub that helps attract both customers and employees (as well as the NPL, Teddington is also home to LGC Group, formerly the Laboratory of the Government Chemist).
"We have always found the borough to be really helpful and keen to support us as a local employer," says John. "We have 52 people on site here, with a further 22, mainly admin staff, at our site in Hampton, just a mile away, and still in the borough. In 2017 we received the award for Best Business and were commended for Best International trade at the Richmond Business Awards."
"Teddington is in our DNA, and we think of ourselves as a family. Mrs Butterworth is still the chairman and takes an interest in the welfare of her employees. Recently she arranged for the company to be put into a trust that means that it will be run for the benefit of the employees going forward, so this will be her legacy. Being based here in Teddington is part of that family history", says John– himself a 30-year Butterworth Laboratories veteran.