Cohort 1 - Tech and Creative
75 companies join The Business Growth Programme in order to grow their business in London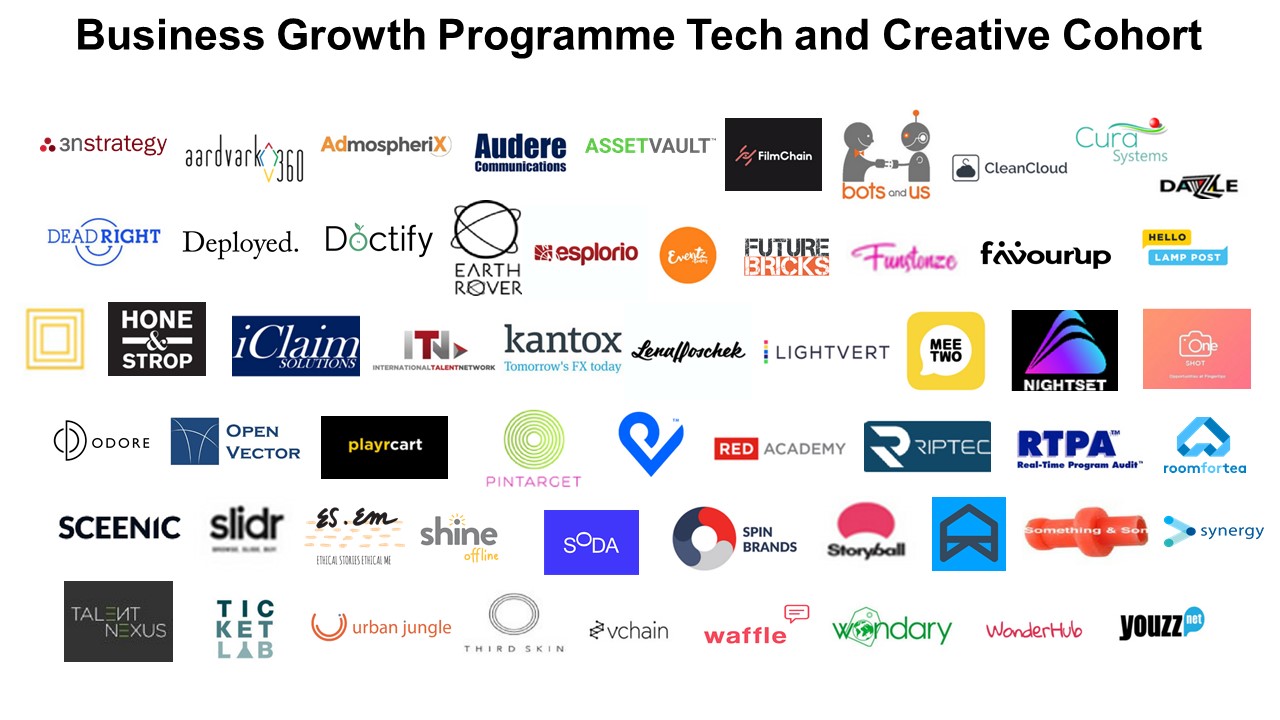 We are pleased to announce that our first cohort of companies have now joined The Business Growth Programme specifically in the Tech and Creative sector.
Over the next 12 months, these companies will have access to workshops, mentoring and a dedicated growth advisor in their sector preparing them for their growth journey.
For a full list of the companies joining the programme please see below.