Autumn 2019 Cohort Launch
75 companies join The Business Growth Programme in order to help grow their business in London.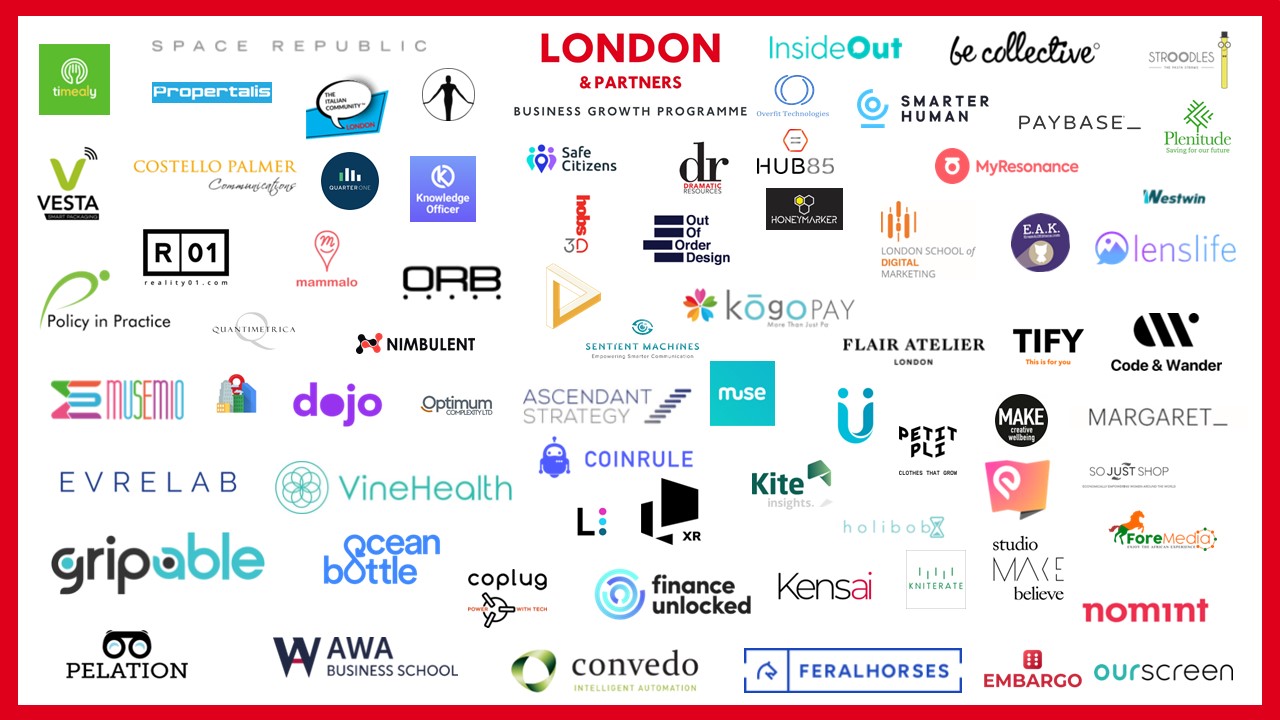 We are pleased to announce that our third cohort of companies have now joined The Business Growth Programme.
Over the next three months, these companies will have access to workshops, mentoring and a dedicated growth advisor in their sector, preparing them for their growth journey.
To find out more about the companies joining our Autumn Cohort, please click below:
Creative
Code & Wander | Erase All Kittens | ExplorR | Flair Atelier | ForeMedia Group | Hobs 3D | Holibob | Kniterate | Latimer Group | Lenslife | London School of Digital Marketing | MAKE | Margaret | MimicXR | NOMINT | Ourscreen | Out of Order Design | Petit Pli | Reality Zero One | So Just Shop | Studio Make Believe | The Italian Community | TIFY | Ugenie | Westwin
Financial, Business Services & Technology
Applied | Ascendant Strategy | Coinrule | Convedo | Dramatic Resources | Embargo | Feral Horses | Finance Unlocked | HoneyMarker | Kensai | Kite Insights | Kogopay | Muse | MyResonance | Nimbulent | Optimum Complexity | Paybase | Plenitude | Overfit | Quantimetrica | Quarter One | Sentient Machine | Smarter Human | Toucan App
Urban, Innovation & Life Sciences
Awa Business School | Be Collective | Coplug | Costello Palmer | Dojo | EVRELAB | GripAble | InsideOut | Knowledge Officer | Mammalo | Musemio | MyStreet | Ocean Bottle | ORB Innovations | Pelation | Policy in Practice | Propertalis | Safe Citizens | Space Republic | Stroodles | The Academy of Robotics | Timealy | Trustedoctor | Vesta Smart Packaging | Vine Health