Summer Cohort Launch
76 companies join The Business Growth Programme in order to help grow their business in London.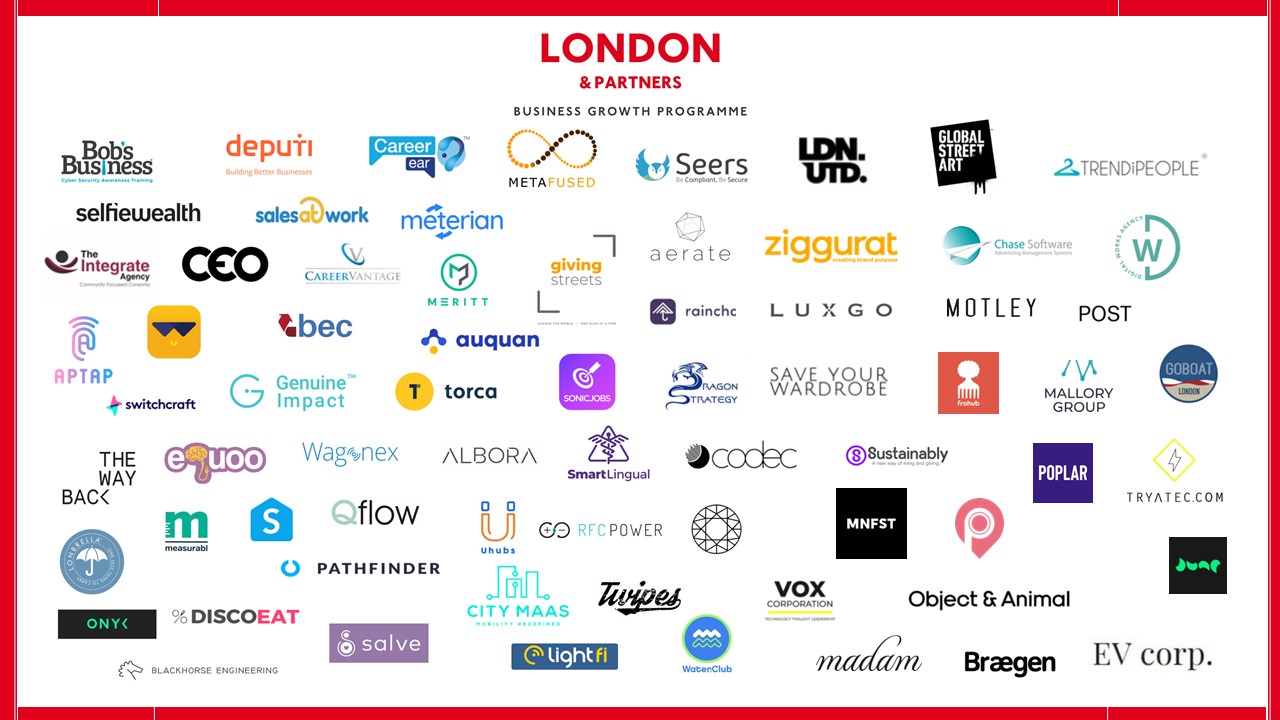 We are pleased to introduce our Summer cohort of companies who have now joined The Business Growth Programme.
Over the next three months, these companies will have access to workshops, mentoring and a dedicated growth advisor in their sector, preparing them for their growth journey.
To find out more about the companies joining our Summer Cohort, please click below: 
Creative
Braegen | Chase | Codec AI | Digital Works | EV Corp | FroHub | Global Street Arts | Go Boat | Jump Design | LDN UTD | LuxGo | Made by Madam | Mallory Group | MNFST | Motley | Object & Animal | POST | Pinn App | Poplar Studio | Save Your Wardrobe | Sustainably | TRENDiPEOPLE | Tryatec | Vox Corporation | Ziggurat
(FBST) Financial, Business Services & Tech
Aerate Inc | Aptap | Auquan | Barking Enterprise Centre | Bob's Business | Career Ear | Career Vantage | Collective Equity Ownership | deputi.ai | Dragon Strategy | Genuine Impact | GivingStreets | Meritt | Metafused | Meterian | Ocyan | Rainchq | SalesAtWork | Seers | Selfiewealth | SonicJobs | Switchcraft | TERN | The Integrate Agency | Torca | Wishu
Urban, Innovation & Life Sciences
Albora | BlackHorse Engineering | CollectiWise | CityMaaS | Disco Eat | eQuoo | Juno | Kami | LightFi | Lonbrella | Measurabl | Onyx Partnership | Pathfinder | QualisFlow | QuickCount | RFC Power | Salve | SearchSmartly | SmartLingual | The Wayback  | Uhubs | Wagonex | Water Club | Yoma