Our team of experienced sector specialists have worked with companies and brands from all over the world to help them set up in London, and they're on hand to provide you with free, impartial business advice.
Meet our sector specialists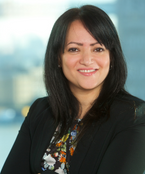 Karen Sandhu
Areas of focus:
Financial services, fintech, cybersecurity, business services, SaaS and telco.
Companies helped:
Stripe, Square, Snap Inc., Glassdoor, Databricks and Slack.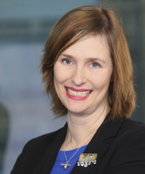 Louise Conolly-Smith
Areas of focus:
Creative industries including ecommerce, retailtech, film, VFX, video games, esports, advertising and design.
Companies helped:
Sharkmob, Pixomondo, Faire and Industrial Light & Magic.
By scheduling a call, you are agreeing that we will add you to our database. Our team may contact you with regards to business opportunities, events or other information that may be appropriate.
You are also confirming that you have read and understood our
Privacy Policy
and
Terms and Conditions
.
If you change your mind, you can unsubscribe at any time from the bottom of any email we send you.
London & Partners can help you:
Find the right location for your business.
Connect with business support networks and trade associations.
Set up your UK entity quickly and efficiently with support from our partners.