IJM Land case study
The Malaysian conglomerate expanded to London with help from London & Partners.

Company:

IJM Land

Sector:

Country:

Website: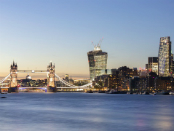 Malaysian conglomerate IJM wanted to expand to Europe. With help from London & Partners, it launched a £200m scheme on the edge of the City of London in 2013, and sold 75% of its apartments within six days. Since then almost 90% of the apartments have been sold.
We have been close to London & Partners from day one. They have been instrumental in helping us understand the local planning laws and issues we need to face.
David Law, UK Country Head, IJM Land
About IJM Land
Founded in 1983 and headquartered in Petaling Jaya, IJM is one of Asia's most successful conglomerates. Operations span construction, property development, manufacturing, infrastructure, and ports across Malaysia, China, Vietnam, Australia, Singapore and now London. Subsidiary company IJM Land employs some 300 people and holds development land worth more than £7 billion.
Business aim
IJM wanted to establish a presence in the UK and saw London as a natural starting point and springboard. Its subsidiary IJM Land started to look for development opportunities in the UK capital in 2012.
London & Partners services
Introductions to local government: connections to the Mayor's office and London councils
Networking: invitations to networking events and conferences
Partnerships: introductions to complementary businesses in London
Guidance: on London planning issues
Business success in London
After just a few months in London, IJM Land secured the 999 year lease to a major site in Royal Mint Street from Network Rail. It is 2.7-acres and situated close to the City and Tower Bridge. Phase one of the development comprises 254 apartments, with prices ranging from £465,000 to £1.8m. Phase one has been launched and almost 90% of the apartments have been sold.
In their own words
What advice would you give a company trying to expand to London?
"Constantly look for better ways to do things but do not underestimate the importance of local culture. Put in effort and time to understand how things are done locally."
For many companies, London is a springboard to international growth. Why did you start here?
"In order for the company to grow we needed to move overseas. There are limitations to how much we can do in Malaysia as we are a small nation. We have been doing developments outside Malaysia for a little while now and London seemed like a logical starting point for us here in the UK due largely to language and familiarity. The strong market for property was also a strong motivating factor."
What difference did London & Partners make?
"We have been close to London & Partners from day one. They have been instrumental in helping us understand the local planning laws and issues we need to face. They have also been our link to the Mayor's office which in turn has been very supportive of us and foreign investment into London in general."
Asian property companies are building exciting new London projects at Royal Albert Dock and Crystal Palace. Are you part of this wave?
"Our push into London is mostly driven by the vibrant property market and demand overseas and locally. In property, there are a few special cities in the world that enjoy a certain kind of stability. London is one of them. The strong demand for properties here underlines the intrinsic value that London possesses as one of the greatest cities in the world to work, live, play, and do business in. The strong historical links between Malaysia and the UK is also a big plus point. Being a former British colony we have inherited the same legal system and English is the language of business for us although spoken with a different accent."
Why is the London property market booming?
"It's about historical stability. People go where the money is; they go to stable and safe places. London is vibrant and it's a very stable place to put your money. It's also a very well managed city: the public transport, the infrastructure. People just love London.
London & Partners connects overseas business to hundreds of professional partners every month. How have you benefited?
"The team is very proactive. They have invited us to networking events and conferences. It's a good way to meet other business entities in London and see what's going on and see whether there are potential synergies."
Your first London scheme sold 75% of its stock within a week of launch. What is the secret of your success?
"We bought a great site with unrivalled location and public transport links. It is at the edge of The City which is a natural catchment area for potential renters of apartments. It is also close to historical landmarks and great amenities. As an investment it is unbeatable. The IJM brand name is also synonymous with quality and reliability particularly in the Far East. We have many repeat customers. "
London & Partners has a reputation for being proactive and approachable. What did you think of the team?
"They are nice people; easy to talk to and very hospitable. I know practically the whole team. It's been an enjoyable interaction."
Looking ahead, what are you excited about in London?
"We are currently planning phase two of Royal Mint Gardens, and we are on the lookout for more good acquisitions. The long term aim is to establish ourselves as a fully functioning division of IJM Land operating as a UK company, creating local jobs and helping the local economy."
Will you continue to focus on the London market or move further afield?
"At this point in time we see London as the launch pad to Europe but we want to do more in the UK first. Right now, the only place to be is London because that's where the action is."
David Law, UK Country Head, IJM Land
Published: January 2014