Why London for French companies?
Find out why so many ambitious French entrepreneurs are crossing La Manche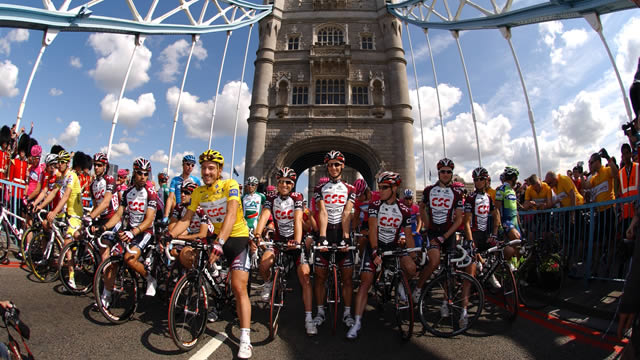 London has welcomed French businesses for centuries. Today, French companies are drawn by London's 'can-do' start-up culture and availability of experienced staff, coupled with opportunities for international expansion.
Entrepreneur influx
Join the thousands of French entrepreneurs who have already made the move to London, attracted by low taxation, light-touch regulation and bi-lingual schools. East London, Europe's fastest growing digital cluster, is proving particularly attractive to French digital innovators.
Fastest growth
The UK economy, powered by London, will be the fastest growing of all advanced economies in 2014, according to the International Monetary Fund. The UK is predicted to expand by 2.9%.
Commercial freedom: London is one of the easiest cities in Europe in which to set up and grow a business.
Growing French presence: more than 2,200 French companies and 86,000 French passport holders in London.
High-speed transport links
You can zip from Paris Gare Du Nord to London St Pancras in around two hours and 20 minutes thanks to fast and frequent Eurostar trains. Flights between the cities take just over an hour.
Top-quality staff
Expand to London and tap into Europe's leading workforce and some of the continent's most flexible labour laws. London is home to Europe's largest tech talent pool and rated among the world's best cities for professional services.
London is the capital of Europe and its restaurants are the capital of food. And with all the TV shows and the millions of cookbooks sold every year, we knew there was a market for us. After searching online, I contacted London & Partners from Paris. Their advisers got back to us with answers within 24 hours. That's just priceless. It was almost as if I was on the ground in London myself. If I had a question about anything, they helped. They were also very proactive: I felt they were personally interested in our business.
Jérôme Fourest, country manager, L'atelier des Chefs
See more London success stories >
How we can help
London & Partners is the Mayor of London's official business development company. Our expert team offers free advice to potential investors, from start-ups to established companies.
Our staff can help you:
Find out more