Why London for Japanese companies?
Find out why Japanese businesses are choosing to set up in London.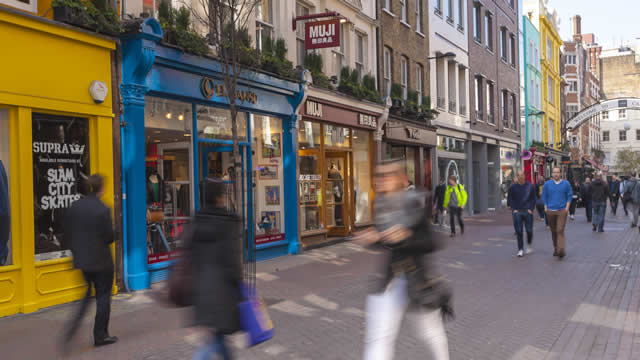 London is the European headquarters for many major Japanese companies including Canon Europe, KDDI, Nissan Design Europe, Nomura and Takeda Pharmaceuticals Europe.
London is the perfect destination for Japan's most successful sectors, including finance, life sciences and technology.
Financial stability
The International Monetary Fund (IMF) predicts the UK to be the best performing major economy in 2014. As the UK's financial engine, London is an ideal location for Japanese firms looking to take advantage of falling inflation and increasing customer spending. Ten Japanese companies are listed on the London Stock Exchange.
Visas and tax breaks
The UK government is encouraging Japanese entrepreneurs to the UK with entrepreneur visas and a special entrepreneurs Capital Gains tax rate of just 10% for the first £10m. R&D tax credits of up to 225% are also on offer, as well as progressive cuts to corporation tax (21% in 2014).
European finance powerhouse: around half of all European investment banking activity is conducted in London
London success: Japanese companies have created 4,800 jobs in London over the last ten years
Economic ties
The UK Prime Minister and the Lord Mayor of the City of London plan to strengthen trade links through the Japan-EU Economic Partnership Agreement and encourage greater collaboration between the London Stock Exchange and the Tokyo Stock Exchange.
Japanese know-how
Benefit from our experience in helping Japanese businesses establish in London. Our sector specialists in finance, technology, creative, energy and life sciences can help you to set up here and introduce you to Japanese-speaking professionals such as lawyers and recruiters.
We are delighted to be launching our new European headquarters in London. We aim to achieve our mission as a company with a strong presence in Europe, which conducts business operations recognised by patients, their families, healthcare providers and broader communities.
Takashi Takenoshita, CEO, Shionogi Europe
How we can help
London & Partners is the Mayor of London's official business development company. Our expert team offers free advice to potential investors, from start-ups to established companies.
We also have a representative in Tokyo.
We can help you:
connect with peers, talented staff, service providers, clients and customers
meet Japanese-speaking service providers in London