Why London for Spanish companies?
Find out why London is transforming the fortunes of leading Spanish businesses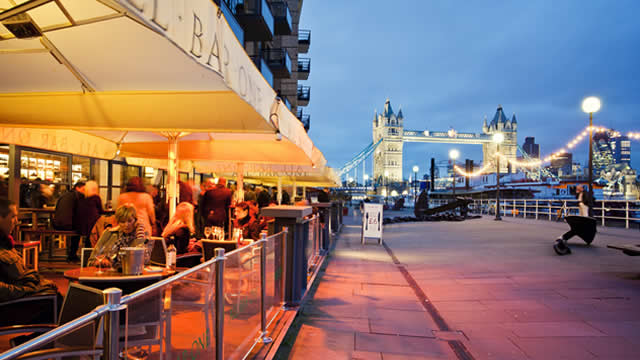 London, and the UK, has a long history of welcoming Spanish companies. There are more than 750 Spanish-owned businesses in the UK, 267 of them in London. Discover why major Spanish companies, including Telefonica, Santander Bank, BBVA and International Airlines Group (IAG) are making London their second home.
Buoyant retail market
London is a consumer capital: home to more than eight million people and the gateway to Europe's 500m population. Expanding Spanish retailers will be at the cutting edge here: the city is breaking new ground thanks to pop-up shops, 'click and collect' models, talented tech developers and an affluent early adopter base.
Sector specialists
Harness the expertise of our Iberian specialists. We've helped Spanish companies across all major sectors, and successes include FCC, Telefonica S.A., Natura Selection and Mapfre Assistance.
€35bn of bilateral trade: Spain and the UK are major business partners
Shop until you drop: retail opportunities are the primary reason for Spanish companies to come to London
R&D credits and tax breaks
In London, you can take advantage of a 'capital gains' tax rate of just 10% for the first £10m and R&D tax credits of up to 225%. Both offer major advantages to Spanish life sciences and healthcare companies.
When we were first considering London, and during our early days in the city, London & Partners were very helpful. Now, as we grow, we stay in touch with them for advice and business opportunities. They have a network which is very useful for us to tap into. London & Partners are on the checklist when I consider a new business idea. Their honest advice about business opportunities saves us time and allows us to focus as we continue to develop our business in London.
Gregorio Rodriguez Santos, Deputy MD Business Development, Mapfre
London success stories
How we can help
London & Partners is the Mayor of London's official business development company. Our expert team offers free advice to potential investors, from start-ups to established companies.
We can help you:
find the right location for your London business
connect with peers, talented staff, service providers, clients and customers
Find out more