London is recorded as the world's leading city for FDI in ten year report
Understand foreign direct investment trends and destination suitability for your business with our Foreign Direct Investment Report 2006-2016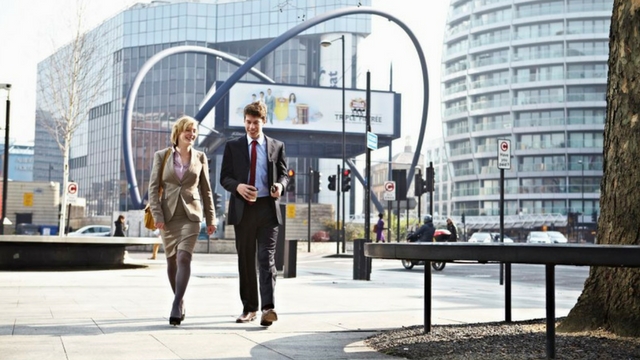 The London & Partners insight team have released their annual Foreign Direct Investment Report 2006-2016 which looks at the trends within FDI and the key drivers for international companies investing in London. London's attractiveness at a global level is highlighted by the fact that it has received investment from 67 countries in the last ten years.
FDI and the world
FDI remains a huge global market, with more than $9.3 trillion invested across 168,654 projects in the past 10 years. In 2016 alone, there were a total of 14,981 FDI projects, which resulted in $828 billion worth of investment.
2016 has, however, been a challenging year for FDI at a global level, and is a reflection of widespread political and economic instability across the major source and destination countries. Nonetheless, the United Nations Conference on Trade and Development (UNCTAD) predicts global FDI flows to recover ten per cent in 2017.
London leading the way
When it comes to cities, London tops the table as the number one city destination in the world for FDI over the last ten years.
In 2016, London recorded 10 per cent more FDI projects than Singapore, the world's second most popular FDI destination. London's appeal is widespread, attracting investment from 67 countries. The biggest markets, that account for over half of FDI in London, are the US, India, China, Japan and Spain. Companies from these countries are attracted to London's well-developed business clusters, access to a strong client base and to other markets, availability of talent and ease of doing business.
As a result, London is home to thriving sectors such as tech, media and telecoms, creative industries, business services, financial services and retail, alongside emerging convergent sectors.
The report underlines London's place as the world's leading city destination for FDI. The city has multiple strengths that stand it in good stead to withstand shocks, such as the 2008 financial crisis and the UK's vote to leave the EU in 2016.
Where tech companies flock
Across the top three source markets (USA, India and China) for FDI into London, the sector dominating investment into the city currently is tech.
London remains a popular choice for a multitude of sectors but tech is by far the largest sector for US FDI into London and has grown from both India and China also. In 2016 London's tech sector was four times more likely to receive Indian FDI than the business services or financial services sectors. Chinese investment in London has grown by tenfold in the last ten years and has traditionally been focused on the service sectors, however, in the last two years, there has been a shift towards investment in technology.
London is the third largest technology cluster in the world, after San Francisco and New York. And the city continues to attract record tech investment thanks to its strong consumer base, its world leading research and development, talent, innovation and business friendly environment.
Read more on FDI across the globe and into London by downloading the London & Partners Foreign Direct Investment Report 2006-2016

Trends within FDI and the key drivers for international companies