Land & Expand - Interview with Stack Overflow
Hear from Stack Overflow's Regional Director, Ben Kiziltug about the company's journey in Europe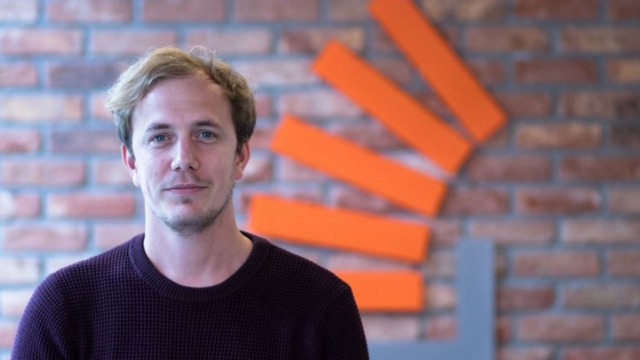 Stack Overflow is the largest, most trusted online community for developers to learn, share their knowledge, and build their careers. More than 50 million professional and aspiring programmers visit Stack Overflow each month to help solve coding problems, develop new skills, and find job opportunities.
The company was formed in July 2008 and has raised $68M in funding to date. We met with Stack Overflow's Regional Director, Ben Kiziltug, in their London offices in Old Street to learn more about the company and their London journey.
How did you find your opportunity with Stack?
Prior to joining Stack I was trading on the foreign exchange market. I was always interested in getting involved in the start-up community. This was 2012, when the London scene was little more than a dozen companies. I started helping a start-up based at TechHub in its original Old Street location. There I met Dimitar Stanimiroff who was Stack Overflow's first hire in Europe.
Why did the company choose to set up in London?
When the team grew to 7 people, we had a choice to make on where we should scale the business. We considered Dublin, as it was cheaper than London, however the deciding factor was access to a deep and diverse talent pool - London beats everywhere else. Now, we service Europe from the London office, with regional teams.
What is your local go to market playbook and does it differ from the US?
We want to try and keep things consistent, but we have autonomy to make our own decisions. We don't use a cookie cutter approach.
For the most part Stackoverflow.com has stayed in English, however the business to business content targeted at enterprise has all been localised and translated. In the early days we could only take payment in USD and all our marketing was in English. We have grown as an organisation and got smarter - we have hired bilingual content marketers and strive for local relevancy via local customer stories.
When you began to expand the team and which roles were your priority?
We have scaled through the sales team. My early focus was aggressive growth by getting out there, talking to clients and getting people signed up. Our first 7 or 8 hires were Sales driven, with one person to take care of the office. As we began to scale we added product, engineering, marketing, operations and dev insights into the London office.
How would you describe your role today?
As the Regional Sales Director, I still have a focus on making sure we make money. I also work across the teams to make sure things run smoothly. A lot of people have line management back to New York, but I help with a lot of the local moral and culture. People always want someone to talk to face to face.
You mention culture, tell us about how your approach to building that?
Stack Overflow has 3 offices and a number of smaller hubs. Each office has been built on the same cultural foundations, but each has its own distinct feel. Denver, NYC,  London: they are all different.
As a company, we have a real commitment to our people, a good working environment and autonomy in our jobs. I totally believe that people make the culture, you can't impose a culture onto the people. I remember when we had 3 people in the team - when the time came for us to hire 3 additional people, it meant that there were as many 'new' people, as existing. That was a little scary!
I mentioned our office has grown primarily via the sales organisation. This is despite the fact that there is a stigma in the market about 'salespeople' in fact, this has been a big success factor in building a great culture. We were very selective and went after sales people that wanted to share knowledge and be independent. We created what I call 'Agile Sales' the sales team hold weekly stand ups, and are constantly knowledge sharing.
It's a popular initiative, and other departments have picked up on the same philosophy.
How do you find the right people?
Nowadays, we have an internal recruiter (thankfully). But in my experience, I would say that there is no one common trait in the people we hire. We have ex-teachers, ex-journalists, its varied and diverse. We have a 7 stage interview process and a huge part of it is to find the people that will have a positive impact on the culture and weed out those that could have negative impact.
Do you encourage your people to get out there in the community?
Yes - we have a space for 60 - 100 people to host events in our building. As an organisation, we encourage people to speak as much as we can. I speak at events and our developer team speak a lot -- they are very popular, a lot of people want to know what it is like to work at Stack as a developer (which is good for recruitment and to help build our profile). We have actually been involved in a lot of events over the past 5 years to build awareness.
How do you manage communication back to HQ?
It was at its hardest back at the very beginning when we were on our own in region, and more dependent on HQ. As the local team grows you feel you have your own environment, and you can get more done locally. We have a policy to over communicate. I spend at least an hour every day communicating with HQ. 3pm - 5pm is my busiest time of the day. More recently Slack has helped, but you need to consciously disconnect as it can quickly become a 24/7 job.
What has been the hardest challenge to solve?
Initially I found it quite hard to let go of everything as the team grew. You go from being responsible for everything from the revenue, ordering the stationary, to picking where lunch will be from. It's the inverse of a typical role - the more senior you get and the longer tenured, the less you have control of as the company grows. Of course it's impossible to scale without letting go, and trusting people, but it felt weird nonetheless.
What's the plan for the next 12 months?
Open more markets and further penetrate the markets we're currently in (at the moment, we have teams for France, Germany and 'Rest of Europe'). We are incredibly data-driven and getting smarter in how we do things. We typically start with a Sales Team in a new country. We are looking at the Nordics and Benelux. If we see traction, then we will move onto full GTM. Stack Overflow continues to be the best place for developers to learn, share and build their careers. Our Talent platform allows developers to find the best opportunities and for companies to find the best developers to hire.
Stack Overflow is the largest, most trusted online community for developers to learn, share their knowledge, and build their careers. More than 50 million professional and aspiring programmers visit Stack Overflow each month to help solve coding problems, develop new skills, and find job opportunities.
This article was brought to you by London & Partners and Land & Expand, the agency founded by James Parton, Twilio's first hire outside of North America, and responsible for building their European business from scratch since 2012. James has been interviewing ex and current General Managers to discover their playbooks, share their insights on how to build their network, approach new challenges and ultimately launch and grow in London's tech scene.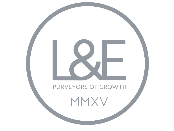 Land and Expand is a Developer Relations Agency.
If you are thinking of engaging with developers or want to up level your existing program we can help. We offer proven DevRel strategies that have been successfully executed with companies of all sizes and at all stages – from high growth through to multinational Enterprises.
If you would like to feature in this series, get in touch!