London and Tel Aviv: Cities of Innovation
As the Mayor of London visits Tel Aviv, we highlight why London is top of the list for Israeli companies looking to scale up.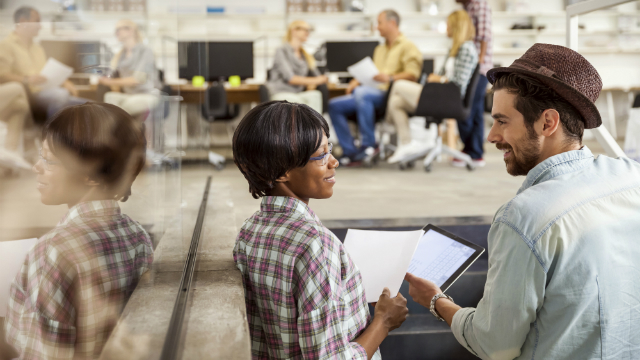 Israel is a world leader in innovation with the highest number of tech start-ups per capita outside Silicon Valley.
Match this with London's unrivalled opportunities – top tech talent, favourable visa and tax laws and venture capitalists eager to invest – and it's no wonder Tel Aviv firms are drawn here. Having a foothold in London makes sense. The tech industry is growing rapidly: it's expected to create 44,000 more jobs over the next decade and businesses here can access 25 per cent more developers than in New York. Attracting investment is key, with more than $1.3bn invested in London tech firms in 2014. And in the same year more Israeli firms went public in London than from any other overseas country.
With its business-friendly environment, culture of disruptive innovation and vibrant scale-up ecosystem, London is perfect for Tel Aviv entrepreneurs who want to grow their business and launch in Europe.
Success stories
Gett
Gett is the go-to app for booking a black cab, and now, other products and services on-demand. Supported by UK Trade & Investment (UKTI), Gett came to London in 2011 and became the UK's first nationwide app for on-demand taxis in 2015. The company has over 10,000 cabs in 25 cities, is growing at 300 per cent year on year and is on track for a $300m run rate in 2015.
eToro
eToro is the world's leading social trading network, with more than five million registered users in over 170 countries. Founded in Tel Aviv in 2006, the company started its UK operation in 2013 and moved into London fintech accelerator, Level39. eToro has become well known for its disruptive innovation in fintech, with plans to launch in the UK soon.
AposTherapy
AposTherapy is a biomechanical device worn on feet to help overcome knee and lower back pain by adjusting the way you walk. Launched in 2005, the Israeli company set up its European headquarters in London in 2011, and the treatment is being rolled out across the UK via leading chartered physiotherapy clinics.
Mobileye
Mobileye, founded in 1999 in Israel, is the global leader in the development of vision and data analysis for Advanced Driver Assistance Systems and autonomous driving. Recognising the opportunities in London, the company launched here in 2010, and has since created a blind spot detection solution to help prevent cyclist accidents, in response to demands set out by Transport for London and other large cities.
How we can help
London & Partners offers free advice to potential and existing overseas investors, from start-ups to established companies.
Read more