One year on - cause for optimism
The London & Partners' insights team reflect on the year following the EU referendum and what it means for London's business growth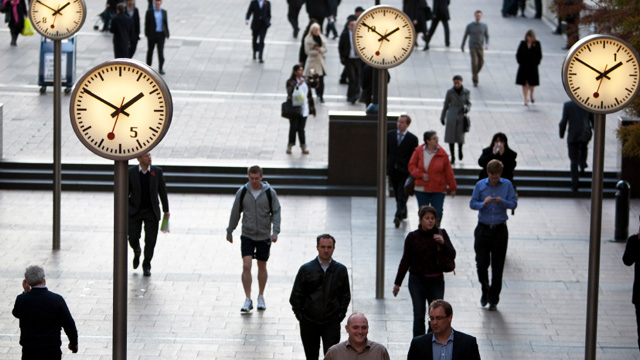 There's no denying it was a turbulent year in the 12 months that followed the UK referendum vote to leave the European Union last summer. Business sentiment peaked and troughed, investors simultaneously doubled down their investments whilst some prepared relocations. The economy first overshot forecasts, then undershot, and now looks to be making progress. Two months on from the UK general election, are we now beginning to gain some stability?
London hasn't seen the slump in investment, since the referendum, that many warned would happen. Instead we're actually seeing an acceleration, particularly in tech.
The first six months of 2017 saw more money invested in London tech than any other six month period in the past decade.
Google, Apple, Facebook, Snap and Amazon are among large American tech firms staking their future in London with announcements of large investments since the referendum. And yet this is not just limited to the tech industry. Recently, Deutsche Bank committed to leasing almost 500,000 sq ft of office space in a new HQ in Moorgate in the City of London. This is statement of their intent to be a key part of London's future as a leading financial services centre.
In fact, financial services firms reported rising business volumes, profits and hiring in the three months to July 2017(PwC/CBI). At the same time, the insurance industry ranked Brexit as their 22nd chief concern. Hardly high on the agenda (PwC/CSFI).
London & Partners own data shows that more FDI projects were recorded to have landed in London in the 2016/17 financial year than in the previous year. Meanwhile with regards to domestic capital investment, the majority of businesses surveyed by the CBI in July said Brexit has had no impact on their investment decisions (Brexit Survey).
The majority of London based firms have actually come to feel optimistic about the impact of Brexit on opportunities over the next 5 years, with two thirds of mid-market companies now saying they feel ready for Brexit (RSM/YouGov Brexit Monitor).
The UK general election in early June initially sparked some negative business sentiment, but since then, we've seen some positive trends. Lloyds Bank's quarterly Business in Britain survey, published on the 27th June, suggested marked recovery in general business confidence, climbing 10 points over Q2 to register an 18 month high.
Moving to July, employee headcounts continued to rise (CBI Distributive Trends; Industrial Trends) and order books have remained robust, with the net balance of firms showing an increase in output over the past quarter, as the highest since 1995. Looking forward, expectations for future domestic order growth have recovered to their 2015 levels, and expectations for export order growth is the highest in 40 years.
Employment is at the highest rate since the mid 1970s, and looks set to increase further still, with London's employment outlook 3 points higher in June than the rest of the UK, improving by 5 points against Q1's reading (REC: Employment Outlook Survey).
All the while official growth forecasts for London continue to point to 2.3% GVA (gross value added) growth for 2017, accelerating to 2.4% in 2018 and 2.9% in 2019. This is corroborated by Oxford Economics who forecast 2.3% GDP (gross domestic product) growth for London over the period from 2017-21, against an average forecast for EU cities of 1.9%.
Uncertainty will likely remain for businesses for some time still, but there's a lot to be optimistic about right now. Much more, it must be said, than predicted a year ago.