Tech talent - navigating the Tier 1 (Exceptional Talent) Visa
Whether you're a start-up tapping into new markets, an established business scaling up, or a tech entrepreneur launching a new idea into the UK, you'll all have the same thing in common – the need for top tech savvy talent.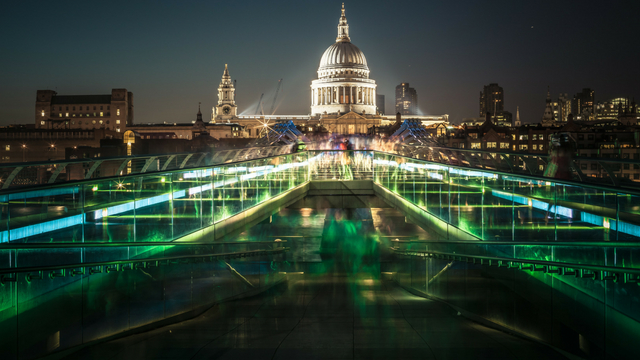 AI and robots... they'll always be a need for talent
Do businesses really need people? Well, with recent developments in artificial intelligence and robots you may well think that the answer is not and it's only a matter of time before we all become redundant. Why – you just have to take a trip to Amazon's Seattle HQ's basement convenience store to see a human contact free business in practice. After stepping inside customers simply pick what they need off the shelves, scan the items with their phones and the transaction is processed and completed with money leaving their account before they leave the store. Shelves are filled by machines and robots also clean the store and manage reordering, optimising inventory and maximising profits. There are people involved though – behind the scenes in designing and developing software, building more advanced robots and planning further store opening etc. Without these people the people free convenience store would not have happened. Technology is important, but its people that have made it happen.
Talent crosses borders
Whilst London has an ever-growing pool of highly skilled individuals, looking more widely will help to ensure that the very best people are tapped into which can make a major difference to a business's success, and countries including Ukraine, Poland and India are currently producing some of the most innovative and highly skilled workers. To hire from any of these (Poland being the exception, until the Brexit timetable has been finalised), requires a visa. It's important to know which of the variety of UK working visas, work permits and passports are needed along with and the easiest and most certain way of obtaining them.
The UK - visas and sponsorship
The main immigration routes for tech talent are Tier 1 (Exceptional Talent) visas, and sponsoring an individual under the Digital Shortage Occupational category (a Sponsor Licence is needed for this). This blog will focus on the Tier 1 (Exceptional Talent) route. There are other options (Sole Representative and Entrepreneur Visas), which enable the setting up of a UK based entity of an overseas parent organisation, or a person to invest into their own company, however these are less tech specific.
The Tier 1 (Exceptional Talent) category is designed for non-EEA nationals who are internationally recognised as world leaders in their field (Exceptional Talent) or recognised as having the potential to become future leaders (Exceptional Promise).
To apply for a technology Tier 1 (Exceptional Talent) visa an endorsement from Tech Nation is needed. Tech Nation was set up by the government initially to support the East London tech cluster, Silicon Roundabout. It now covers all of the UK and endorses applications for the Tier 1 Exceptional Talent Visa in digital technology.
Tech Nation looks for individuals and or groups (of up to five with a successful track record of collaboration) with particular skills areas including software development and engineering and cybersecurity as well as experience of tech IPOs, investing in digital businesses and growing them internationally. The application process includes:
A letter explaining how a contribution to the Tech Sector in the UK
Two letters from well-known experts are familiar with an individual's work
Evidence of any tech businesses involved with over the last 5 years
10 pieces of evidence showing that qualifying criteria are met for either exceptional talent or exceptional promise relating to:

Innovation in tech
Recognition outside your immediate occupation
Technical or commercial contributions
Continuous learning of new digital skills
Academic contributions

Examples of these include GitHub profiles, talking at conferences as well as starting and or contributing to open source projects that have received peer recognition.
As a Tier 1 (Exceptional Talent) visa holder, a person can decide how long they wish to stay in the UK, for up to a maximum of five years. After spending five years in the UK with a Tier 1 (Exceptional Talent) visa they may be eligible to settle in the UK. There is a limit on how many applications can be endorsed each year which currently stands at 2,000 (split into two phases), with Tech City having approximately 200 to award.
As a Tier 1 (Exceptional Talent) visa holder a person has the full right to work - for an employer, as a director of their own company or to be self-employed. A partner and any children under the age of 18 may accompany or join as dependents. 
This therefore makes the Tier 1 (Exceptional Talent) and Exceptional Promise category a useful option to those in the tech industry and who can demonstrate world class talent, or talent which will mature.  You would not be limited by working for a particular employer and would be free to build those robots!
Nicola Richards is an Associate at Doyle Clayton Workplace Lawyers.
Doyle Clayton is the UK's leading specialist Workplace law firm specialising in helping organisations to get the non-UK people they want, and entrepreneurs and investors to set up and do business in the UK. Visit us at www.doyleclayton.co.uk.
This article published on this website, is current at the date of publication, is for reference purposes only. It does not constitute legal advice and should not be relied upon as such. Specific legal advice about your own circumstances should always be sought separately before taking any action.