Why invest in London
This year, the UK and Pakistan celebrate 70 years of bilateral relations. The UK is one of Pakistan's biggest export destinations, totalling 6% of its exports. Last year, exports grew by 8%.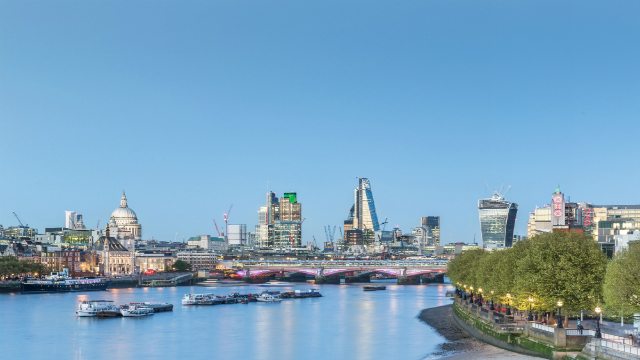 Home to over 223,000 Pakistanis, London's cultural and economic ties with Pakistan mean that the capital is the ideal destination for businesses looking to grow internationally. London was the 6th largest destination city globally for Pakistani FDI between January 2007 – August 2017. Imran Khalil Naseer (FCMA, CGMA), Chairman of the Pakistan UK Business Council (PUKBC) [Federation of Pakistan Chambers of Commerce & Industry – FPCCI] lists the top 5 reasons for investing in London.
The UK is one of Pakistan's biggest export destinations, totalling 6% of its exports
Business friendly environment and ease of doing business
As one of the world's most open, multi-cultural and cosmopolitan cities, London provides easy company incorporations and quick business registrations. Pakistani businesses setting up in London have full ownership rights like local businesses. At 19%, London has the lowest Corporation Tax in the G20. It is set to be reduced to 17% by 2020.
A second home
Many Pakistanis have studied in London or have been affiliated with the British educational system (London accounted for 26.3% of all Pakistani students in the UK in 2015/16, an increase from only 22.9% in 2011/12). As a commonwealth member, Pakistan has strong ties with London, making the city a top destination of choice for Pakistani businesses.
Access to finance
A global venture capital and private equity hub, London attracted more investment than any other major European city in 2016. London provides access to funds for business expansion. It's for this reason that many Pakistani businesses choose London over other destinations.
Availability of multicultural talent
London is the only global city to have four universities in the top 40 world ranking of the Times Higher Education World Ranking, enabling a diverse and multicultural workforce essential for business growth.
Excellent connectivity
Pakistan has excellent flight connectivity with London (being the supreme gateway city), with 10 weekly direct flights and several indirect travel options between Pakistan and London. It is possible to have breakfast in Pakistan followed by lunch in London due to its different time zones, making travel to London more productive for businesses.