Emerging trends - what to expect in 2018
The 'fourth industrial revolution' can be described as the environment in which disruptive technologies and trends such as the Internet of Things (IoT), Robotics, Virtual Reality (VR) and Artificial Intelligence (AI) are changing the way we live and work.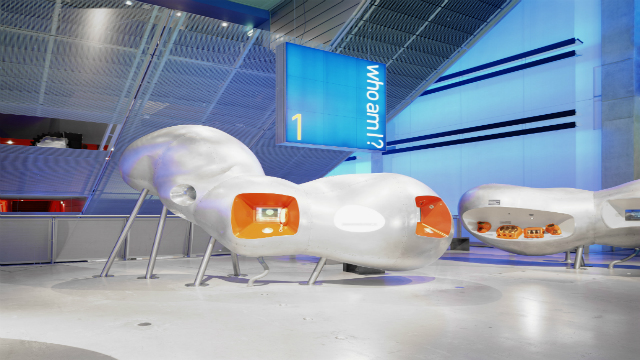 London is at the forefront of this change. Louise Conolly-Smith, London & Partners' Tech Lead and Senior Key Account Manager for International Trade & Investment explores four emerging trends for 2018.
Artificial Intelligence (AI)
AI will fundamentally change the world as we know it. By 2020, worldwide revenues for cognitive and AI systems are expected to reach $46 billion, up from $12.5 billion in 2017.
AI is amongst the fastest growing areas for VC investment into London. The number of AI companies founded in the UK doubled from 2014-16 (compared with 2011-13), with a new AI company launched almost every week. London is also home to CognitionX, one of the world's largest AI directory and thought leadership platforms.
London continues to act as a hub for AI innovation. Babylon Health, a digital healthcare startup raised $60 million in new funding in 2017, which the company intends to use to continue building out its capabilities, including a full healthcare diagnosis by AI, which will help clinicians to accurately identify a disease and the most appropriate treatment.
Five of the world's biggest technology companies have bought UK AI businesses in recent years, including DeepMind, which was acquired by Google for $600m, SwiftKey (bought by Microsoft for $250m) and Magic Pony (acquired by Twitter for $150m).
Government support and research expertise will ensure that London and the UK's AI capabilities will thrive in the years ahead. Three London universities and nearby Oxford & Cambridge are among the top 50 global universities for the most-cited AI-related research papers. In 2017, the UK Government set out its vision to establish the UK as a world leader in new technologies and AI. A new Centre for Data Ethics and Innovation will set standards for the use and ethics of AI and data.
Cybertech
The UK Government's National Cyber Security Strategy 2016 to 2021 states that cyber security is a higher priority than it has ever been. The Government has committed to investing £1.9 billion over this five-year period. In a survey of 100 business leaders by BAE Systems, 57% said that their organisations had suffered a cyber-attack in the past year. These incidents cost companies an average of £300,000.
Employing over 26,000 staff, the UK cybersecurity market is the largest, most concentrated and most accessible market in Europe. A fifth of public sector IT spend is dedicated to cybersecurity. According to the Information Security Breaches Survey 2017, two thirds of all firms have some level of cyber security spend.
Three of the UK's Cyber Security Centres of Excellence are located in London: The Imperial College, London Cyber Research Institute, Royal Holloway Information Security Group and Kingston University. Furthermore, London is home to Cyber London (CyLon), Europe's first dedicated cyber security incubator.
Virtual Reality(VR)
Several tech giants have launched VR products in recent years, producing the likes of Oculus Rift, PlayStation VR, Samsung Gear VR, HTC Vive and Google's Daydream view.
Facebook recently opened its new London headquarters and is set to create 800 new jobs in 2018. The office will be Facebook's biggest engineering hub outside of the US, with the new jobs focused on a number of the company's core products, such as Oculus, which specialises in virtual reality hardware and software products.
VR is set to influence numerous industries throughout 2018. Marketing will lead the field, offering brands the opportunity to create distraction-free environments to promote their products. Retail, fashion, restaurant and hotel companies are using VR to create immersive experience, where customers can virtually sit on the front row of London Fashion Week or be guided around a tourist attraction.
For now, the key market for VR remains the games industry. In 2017, the UK was ranked the fifth largest games market in the world in terms of consumer revenues after China, USA, Japan and Germany Alongside a strong consumer base, games companies are attracted to the UK by Video Games Tax Relief (VGTR), which allows eligible companies to claim back 20% of their production costs.
Ecommerce
Global ecommerce sales were estimated to have increased by 23.2% in 2017 and for the first time, accounted for one-tenth of total retail sales. Over 1.66 billion internet users aged 14 and older will have purchased at least one item via any digital channel in 2017, up 9.4% from 2016.
The UK is one of the largest ecommerce markets in the world, with 53 million online shoppers. Londoners are among the keenest adopters of ecommerce, spending 150% more on average than the rest of the UK per online order.
In addition, incubators and accelerators like IncuBus and Metro provide companies with retail-focused support and opportunities.
Here is a selection of noteworthy events taking place in 2018: