Joyce Shen reflects on a recent mission of women entrepreneurs & business leaders to London
Fifteen of us joined Pru Ashby, Emily Hoble and Blair Parks from London & Partners for a four-day tech mission during London Tech Week. Here's what I learned.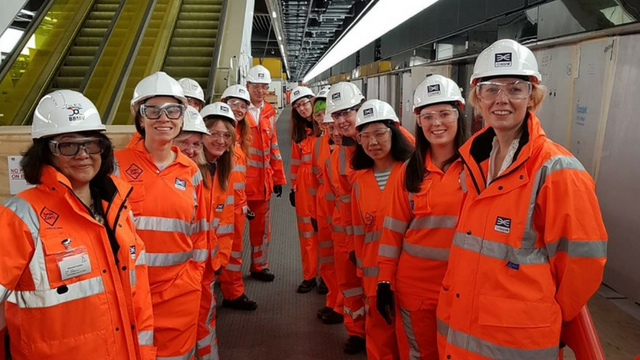 A diverse range of US and Canadian Founders, CEOs, CMOs, a CFO and other leaders were given an exclusive insight into London's thriving tech scene. It was an action-packed trip where we met with Imperial College London to engage with the College President and her team on women entrepreneurship, talked to women leaders from Transport for London about how Crossrail, one of Europe's largest infrastructure project is being implemented, and met business and technology innovators at 10 Downing Street.
The trip was a wonderful experience for me, both personally and professionally. As I reflect on the trip the stand-out points for me were as follows:
Technology is in London's DNA. From investments in London-based companies to transformative innovation projects through public and private partners, London is home to a global technology ecosystem that is accessible, knowledgeable, and constantly adapting to be better.
London attracted significantly more venture capital investment than any other major European city in 2017. Recent major exits include DeepMind, SwiftKey and Magic Pony.
London Is Open. As a global tech ecosystem, London is also grappling with potential implications of Brexit. What I saw during these four days affirms my view that London is open and will always be one of the most important global tech hubs for entrepreneurs and investors.
Actions speak louder than words. The UK government recognises that technology and entrepreneurship are key drivers for its economy and long-term goals. Considerable investment has gone into tech and the results are starting to show.
Continued learning as a founder and CEO. The women on this trip learned a lot about London, its industries and innovation projects. I believe the exposure from the trip will help all of us. Curiosity and openness to learn and adapt are two key attributes of founders that investors look for. 
Public and private partnership with accountability embedded is key to building an ecosystem. London & Partners is an example of that. The organisation and its staff are central to helping London reach its full potential. The organisation is an enabler to its long-term growth.
Give. Bob Schukai (MBE and Tech City Ambassador) always said that giving is an important action as an entrepreneur, builder and leader. The women on this trip gave their time and so did all the partners that made it happen. We all learned from one another and brainstormed on how to collaborate in the future. I am hopeful that after this trip, we will all find a way to give something back to London's tech ecosystem.
Joyce Shen is an Investment Director at Tenfore Holdings. She leads venture investments and partners with founders providing capital, strategic guidance and operational support to accelerate growth. Outside Tenfore, Joyce is a faculty of data science at UC Berkeley. Joyce was previously the global managing director of emerging technologies and venture investments in the CTO office at Thomson Reuters.