Genuine excitement over artificial intelligence
Investment in London's AI sector is growing at incredible rates, with funds exceeding £200m in 2017, an increase of more than 50% year on year[1], and the UK government pledging £950m of support in their 2018 AI Sector Deal.[2] Most investors rank London as the best European location for AI talent and with this kind of heavy investment, it's clear to see why.
Explore how Emotech, iGenius and Onfido are benefitting from London's AI ecosystem.
From basement to boardroom
London is the leading global hub for fintech[3], with more than half of the 2017 FinTech50 hottest fintech start-ups based in the city, including six of the top 10. With average early-stage start-up funding more than double the global average[4], there is no sign of a slowdown in new innovation.
Find out what attracted FusionPay and InstaReM to choose London.
Building the safest space online
The UK government is set to invest £1.9bn in its National Cyber Security Strategy (2016) over five years[5], and has already created the London Office For Rapid Cybersecurity Advancement (LORCA), funded by the Department of Digital, Culture, Media and Sport and supported by Lloyds Banking Group and the cyber accelerator programme Cylon.
A leading blockchain career hub
London is one of the leading blockchain hubs in the world, with £15m of VC funds invested in 2017 and overall investments tripling between Q3 2016 and Q2 2018 to $150m. There are more career opportunities in blockchain development in London than anywhere else, with 16% of the global share[6] and more projects than anywhere else in Europe.[7]
Find out why 2019 is set to be a huge year for blockchain business Qadre.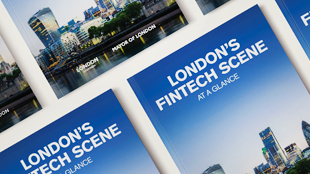 At a glance: London's fintech scene
Helping companies to navigate London's exciting fintech ecosystem.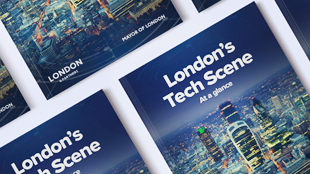 At a glance: London's tech scene
Navigate London's exciting tech ecosystem
How we can help
London & Partners can help you:
Find the right location for your business
Connect with business support networks and trade associations
Set up your UK entity quickly and efficiently with support from our partners
Contact us
Find out how we can help you set up in London.