Phones and IT
When setting up a new business you should plan your IT, telephone, internet and TV connections carefully.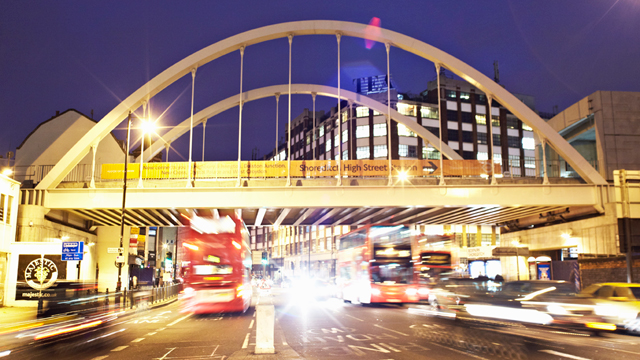 1. Phones and TV
You have a choice of analogue or digital telephone lines. A digital system is recommended, as this will give you a single main number together with direct dial numbers for each member of your team. You will also be able to divert and transfer calls.
There is also a cost-competitive digital system called Session Initiation Protocol (SIP), which allows you to install a dedicated internet connection and break out voice calls.
If you want a TV service with international stations such as Bloomberg you have three choices:
Fibre connections: good as long as you are in a connected area.
Set-top box: a quick way to connect, but many channels aren't available.
Satellite TV provider Sky: requires a dish and in some areas you'll need planning permission to put a dish on the roof. Permission is not always granted due to planning restrictions.
Be aware that if you go to a major provider such as BT — and you don't have a credit history in the UK — you will probably be asked to pay rental up front. London & Partners can introduce you to one of our BT reseller partners, who can take on this cost on your behalf.
London & Partners is the first company that you want to call if you need a trusted service; if you want something done in London. They connected us to the right people. They have a rolodex full of furniture and fit-out companies.
Mike Grafham, Customer Success (EMEA), Yammer Inc
2. IT infrastructure and support
Setting up the right IT infrastructure and securing ongoing support is critical. Use experienced infrastructure providers and a bespoke implementation service. Expect a support package that mixes onsite and remote (telephone) support and:
includes a preventative maintenance schedule
highlights changes in requirements
spots issues early before they affect your business
defines service level agreements for all equipment such as servers and networks, workstations, printers and desk/office moves
3. Internet access
You have four main options for connecting to the internet, each offering different data transfer speeds and lead times.
ADSL
This is broadband through a normal telephone line. It is suited to users who don't need to upload large amounts of data and takes around ten days to install.
ADSL 2+
This is fast broadband for businesses. Typical maximum download speeds are 24Mb and upload speeds are 1Mb. Lead times for installation are around ten days.
Ethernet First Mile Line (EFM)
This provides a dedicated direct line for your business. It is ideal for Voice over IP (VoiP), video conferencing and streaming, and sharing large data files. You will need a survey to find out whether you are eligible for the service, which typically takes 30-60 days to install.
Fibre Leased Lines
This is a dedicated, one-to-one data connection between sites. It is ideal for businesses seeking guaranteed speed, reliability and security. A survey will determine whether you are eligible for the service, which typically takes 90 days to install.
4. How London and Partners can help
London & Partners is the Mayor of London's official business development company. Our expert team offers free advice to potential investors, from start-ups to established companies. We can:
introduce you to business and IT services providers
advise you on how to set up your London office
connect you to networking groups in your sector

Guide to setting up business
PDF - 5.3 MB
Download the complete guide to setting up your business in London
Download
Content provided by
Information provided by ITRM.
This information is intended for general guidance only. You should always seek professional advice.