Sales and marketing
How do you launch your business in the UK and make sure you reach the right people?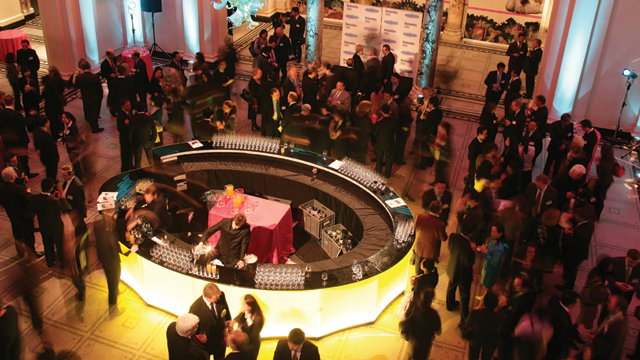 1. Selling in the UK
Start by analysing your successes in your home market. Which customers earn you most profit? Find similar customers in the UK to target.
Create case studies. Decision-makers like buying products and services that have already been purchased by recognisable brands. Offer preferential rates to entice big brands to buy.
Set up a UK limited company. Having a UK address, telephone number and UK-focused website reassures buyers that they can get hold of you at short notice.
Translate your marketing materials. Use local knowledge and language skills to translate your website and marketing collateral for a UK audience.
Rates and prices. Find out your competitors' rates and prices. And don't just convert your home country prices into pounds: the UK market might offer the opportunity for bigger margins.
Go to trade shows. You don't need to invest in a stand to network. But don't try to sell to exhibitors without organising a meeting: they will be put off by unscheduled sales pitches.
Meet people. The more people you meet, the more chance you have of growing your business by word of mouth. The best sales tool is recommendation.
When we started, our PR/customer service person was whoever answered the phone first! Use your networks and connections, or those of others, such as London & Partners.
Howard Pearce, Licensee Director, Adstream
2. Promoting your business
It's never too early to start creating a buzz around your new London business.
Get your message right. 
You know your business in your home territory, what to say and who to say it to, but launching in London requires a fresh look at your brand and how it could appeal to a new audience, in a new country, with new competitors.
Know your stakeholders. 
Take time to discover who is important to your business, what is important to them and how to communicate with them. It won't be the same as 'back home'.
Manage your reputation from the outset. 
Planning to invest in your brand PR at a later stage? Don't — start now. Social media has changed the PR landscape and if you don't talk about your business, someone else might, and not always positively. Remember Warren Buffet's famous adage: "It takes twenty years to build a reputation and five minutes to ruin it."
3. Using a PR consultancy
Write down your business objectives and any background information that might be useful.
Do…
Decide what you're trying to do and who you're trying to reach. Are you trying to generate sales? Recruit? Influence opinion formers?
Define your corporate and market positioning. A good PR consultancy will also be able to help you to do this.
Meet and brief. Explain what you're trying to achieve and ask the consultancy to outline what they can do for you. Ask for any insight they can provide from similar projects or clients.
Once appointed. Take the consultancy into your confidence, share information and answer any questions that they might have.
Don't…
Overlook other marketing activity. Consider networking with industry contacts and other marketing activity, events, sponsorship, and trade and consumer shows.
Assume the UK media works in the same way as it does at home. There will be differences.
Leave the budget vague. Give an upper and lower figure. It will be a waste of time if a consultancy prepares for a large budget when you only have limited funds and vice-versa.
Set unrealistic timetables. Don't ask for the proposal immediately if you cannot guarantee to give a speedy response in return.
4. How London and Partners can help
London & Partners is the Mayor of London's official business development company. Our expert team offers free advice to potential investors, from start-ups to established companies. We can:
help you build a network of partners
introduce you to PR consultancies
offer advice on setting up in London

Guide to setting up business
PDF - 5.3 MB
Download the complete guide to setting up your business in London
Download
Promoting your business and PR consultancy information provided by Rochester PR Group.
This information is intended for general guidance only. You should always seek professional advice.