UK tax essentials
Which taxes should concern you, what rates should you pay and what are your legal obligations?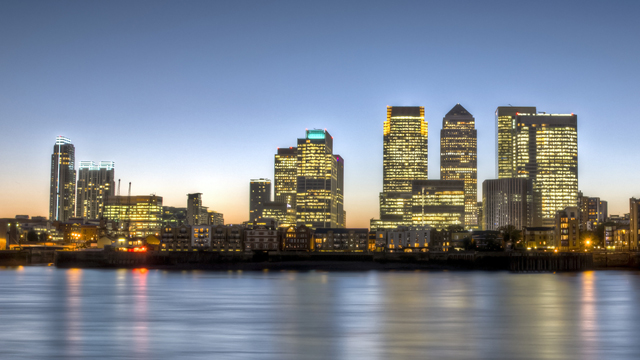 1. Corporation and income tax
Corporation tax
You will be asked to pay corporation tax on the profits your UK business makes. You are required to calculate your own company tax liability and file an annual return of your results over the company's accounting period.You should seek specialist advice on the best way to do this for your business.
Income tax
Income tax is generally deducted from an employee's salary on a monthly basis, through an employer-run system known as 'Pay As You Earn' (PAYE), and automatically paid to HM Revenue & Customs (HMRC). As an employee, you will pay between 0% and 45% tax, depending on your earnings.
As an employer, you should seek professional advice regarding the most tax-efficient payment system for your employees and advice on how to calculate income tax liabilities for foreign nationals.
With the right advice from London & Partners, with tax incentives and low corporation tax, the UK is a very affordable place to do business.
James Harrison, CTO, Brit Services Technology
2. Value Added Tax
Value Added Tax (VAT) is the UK sales tax. If the annual turnover of your UK business exceeds £83,000 a year you are required to register with HM Revenue & Customs (HMRC) and pay this tax on your sales.
The main areas where VAT should be considered are:
importing goods for resale
providing services from overseas to private individuals in Europe
digital businesses which are transacting with businesses and individuals in different jurisdictions: consideration should be given to this when building platforms/commercial websites so that information is captured correctly for reporting purposes
The VAT rate applicable depends upon the goods or services you supply. The standard rate is currently 20%. A reduced rate of 5% or a rate of zero can also apply.
VAT legislation is complex and you should seek expert advice to make sure that you are paying the correct rate of VAT.
3. Pay As You Earn
Pay As You Earn (PAYE) is the system used to calculate income tax on an employee's pay. As an employer, you are responsible for withholding income tax and National Insurance Contributions (NIC). HMRC provides a 'Tax Code' that reflects the employee's personal circumstances in order to collect the correct amount of income tax from pay during the year.
You will need to register as an employer with HMRC to be issued with an employer reference and PAYE guide.
4. National Insurance
National Insurance is a type of social security. Both employers and employees are subject to National Insurance contributions as a percentage of the gross salary paid to an employee.
As an employer, you must calculate this amount and pay it to HM Revenue & Customs (HMRC) every month, along with the 'Pay As You Earn' (PAYE) tax.
5. Tax incentives for Research and Development
The UK is a great place to undertake research and development (R&D). R&D tax incentives are available for innovation and apply across all industry sectors. The incentives are most attractive for small and medium size enterprises (SMEs), which can claim an enhanced deduction of 230% of qualifying R&D expenditure.
6. How London & Partners can help
London & Partners is the Mayor of London's official business development company. Our expert team offers free advice to potential investors, from start-ups to established companies. We can:
Introduce you to our professional network of tax and law specialists
connect you to networking groups
offer advice on setting up in London

Guide to setting up business
PDF - 5.3 MB
Download the complete guide to setting up your business in London
Download
Content provided by
Corporation tax, income tax, National Insurance and VAT information provided by Blick Rothenberg LLP.
PAYE information provided by Fitzgerald and Law LLP.
This information is intended for general guidance only. You should always seek professional advice.